Finishing the Machinima Workshop at Eastern Bloc
by Darian
February 8, 2016
The third and last meeting for the Machinima Workshop was met with fluffy snowflakes and smiling faces. The good mood from day two had carried over as the production phase started.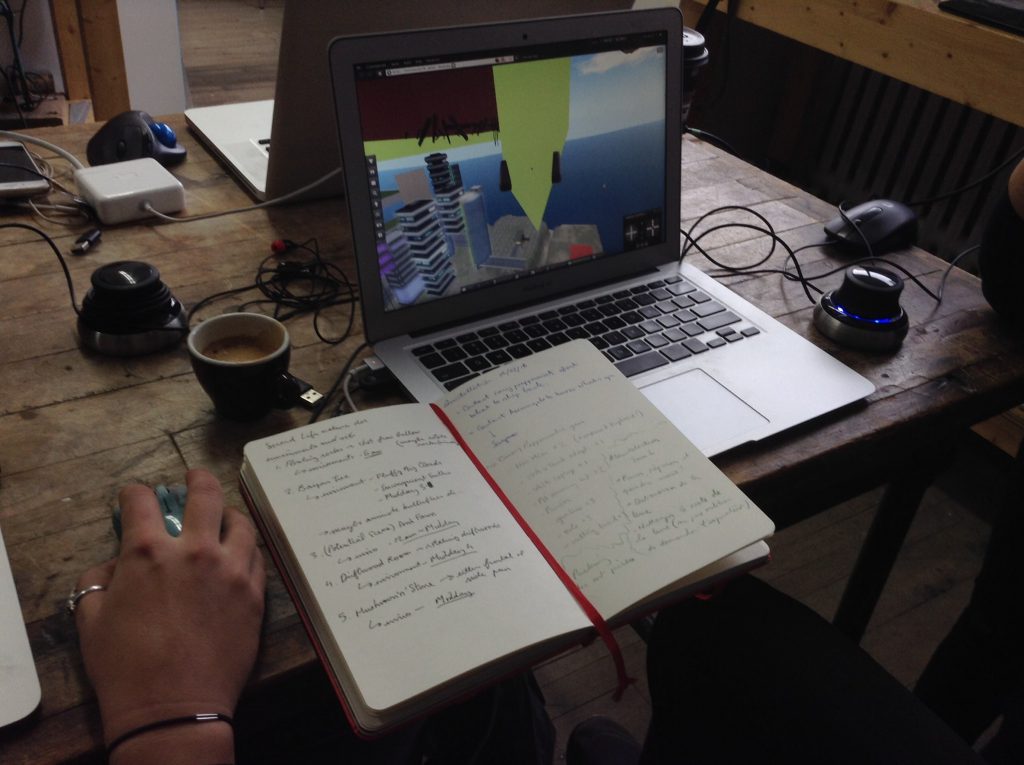 The first step of the day was to ownload a program called Snapz Pro X which we use to record the scenes from Second Life. Then the participants impressed Skawennati and Erica with their prep work they had done during the week. They shared their scripts, assets, audio files and put on their director hats as everyone split into teams.
Each project had its own set of challenges. Christelle's needed careful timing and multiple open windows to reenact a famous performance piece that of four women being tattooed. Eli's required quiet moments in the room as the avatars spoke using sound coming from laptops. Finally Nicholas and Anna's project called for multiple moving sets.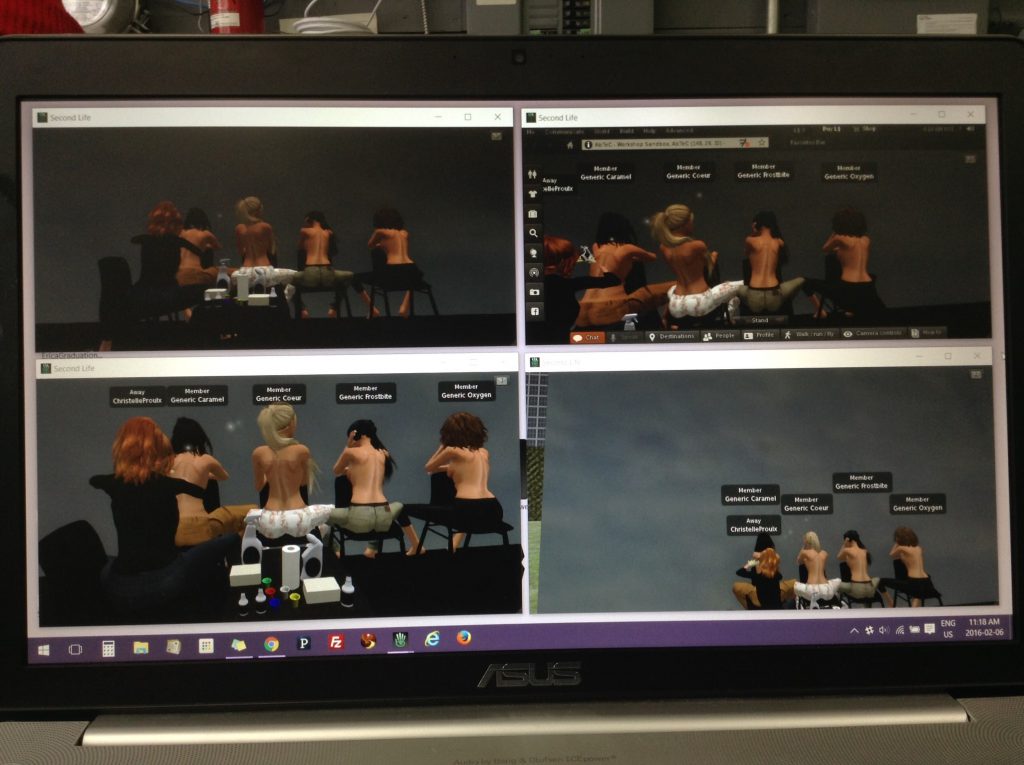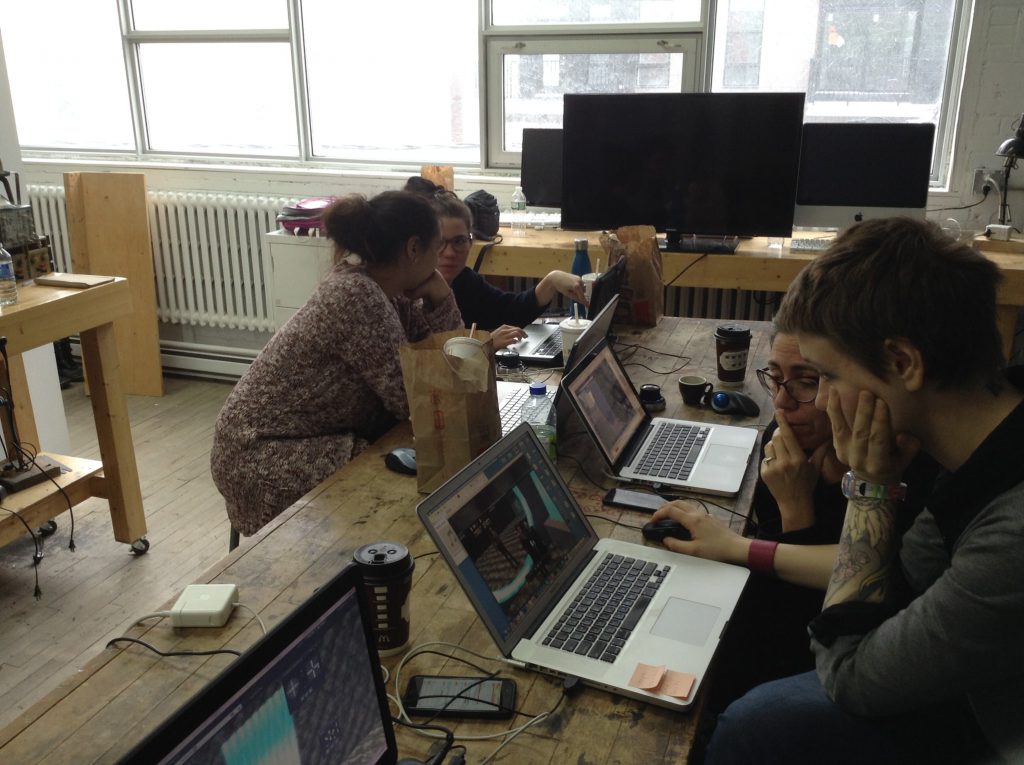 It was a long and careful day of shooting and re-shooting as needed, until the participants were happy with the footage they had. People wandered around and peeked in on what was happening with other groups and shared information and offers for help. The environment was friendly and creative through the whole process of running the workshop.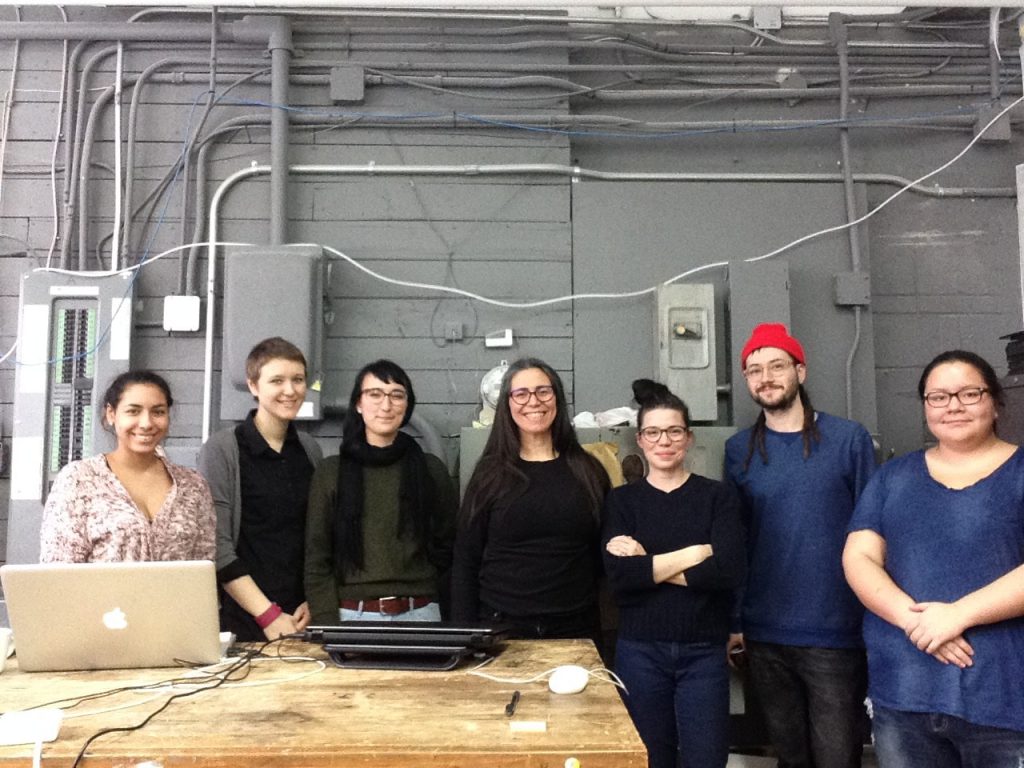 We are pleased to say that two of the three machinima short films were completed on the final day, with the third being very close to the end. The videos will be posted to our Vimeo account and we'll let you know when they're ready to be seen!

This is where the text content of the blog goes.