Postcommodity Residency: Day 2
She:kon! Day two of the residency was exciting as Postcommodity and the IIF team brainstormed and explored possibilities for the Virtual Reality project.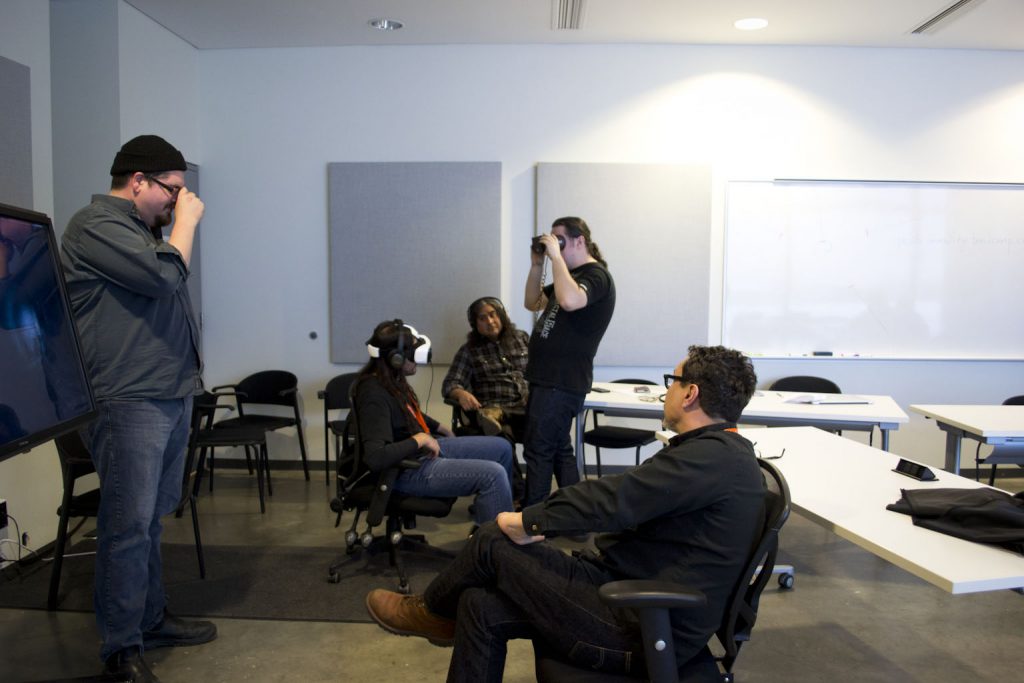 After the first day's work the IIF team brought forward some ideas and suggestions. One suggestion was to consider how to make the entire experience work, for the people with the headset on and those around them. Postcommodity came with some important questions, wondering what were good examples of VR experiences and what some of the clichés are to avoid. They were shown more VR games and films to get a better feel on the technology, then the group discussed the pros and cons of the various headsets. Postcommodity had both fantastic and bland experiences with the VR headsets that jumpstarted even more ideas!
Postcommodity wrapped up the day by sharing that they had a much better idea of the technology and had fresh ideas bouncing around their heads. It was a productive day of learning for everyone. Day three is the halfway point already and will have forward movement as prototypes start being created!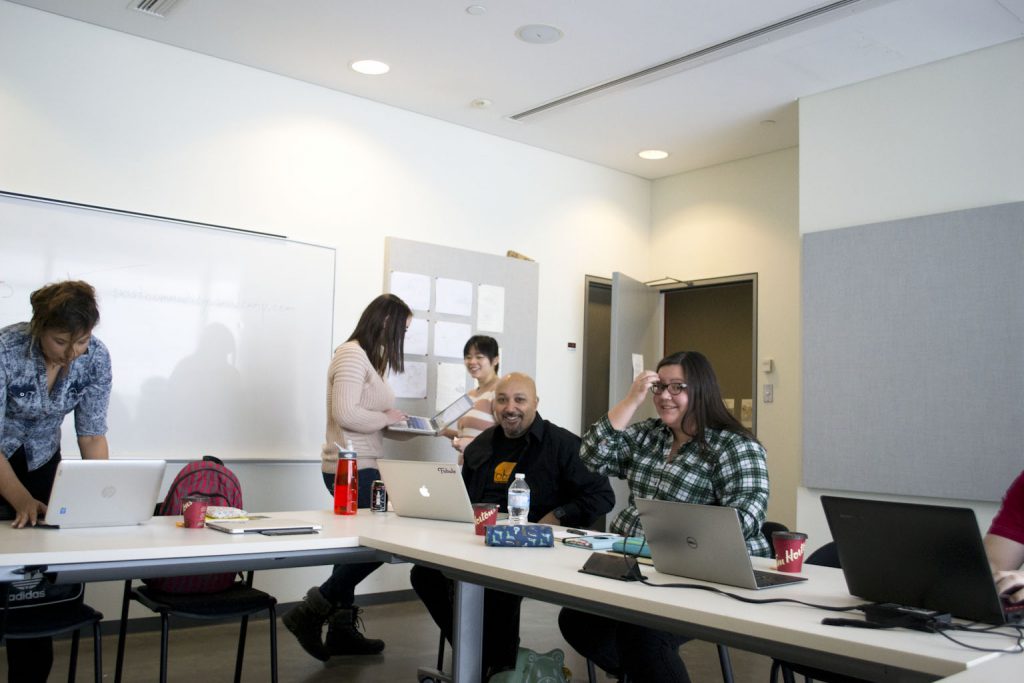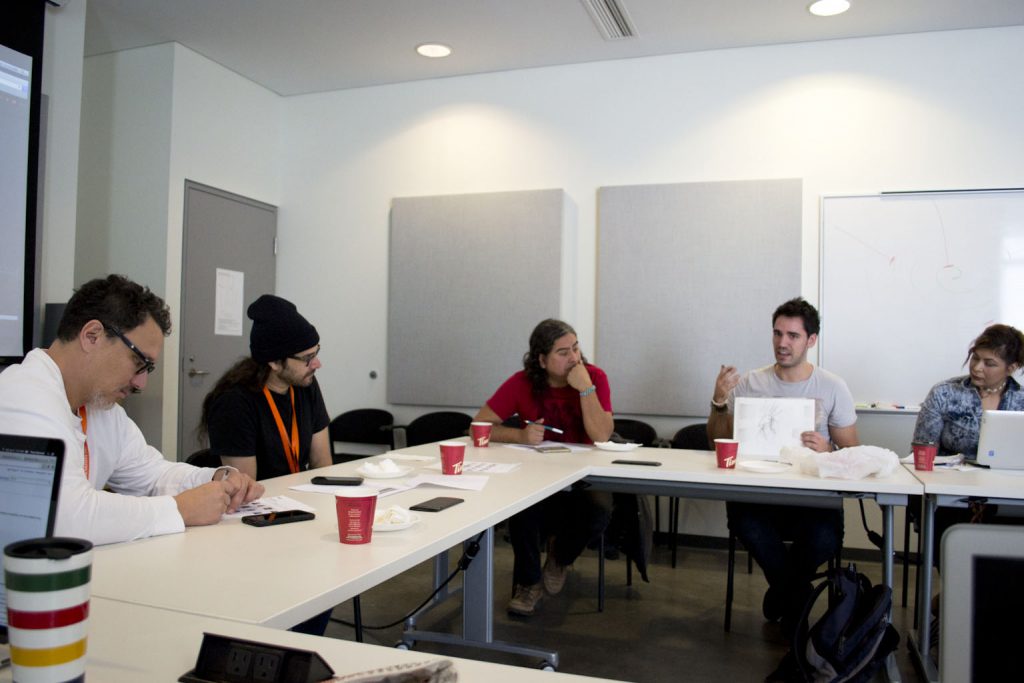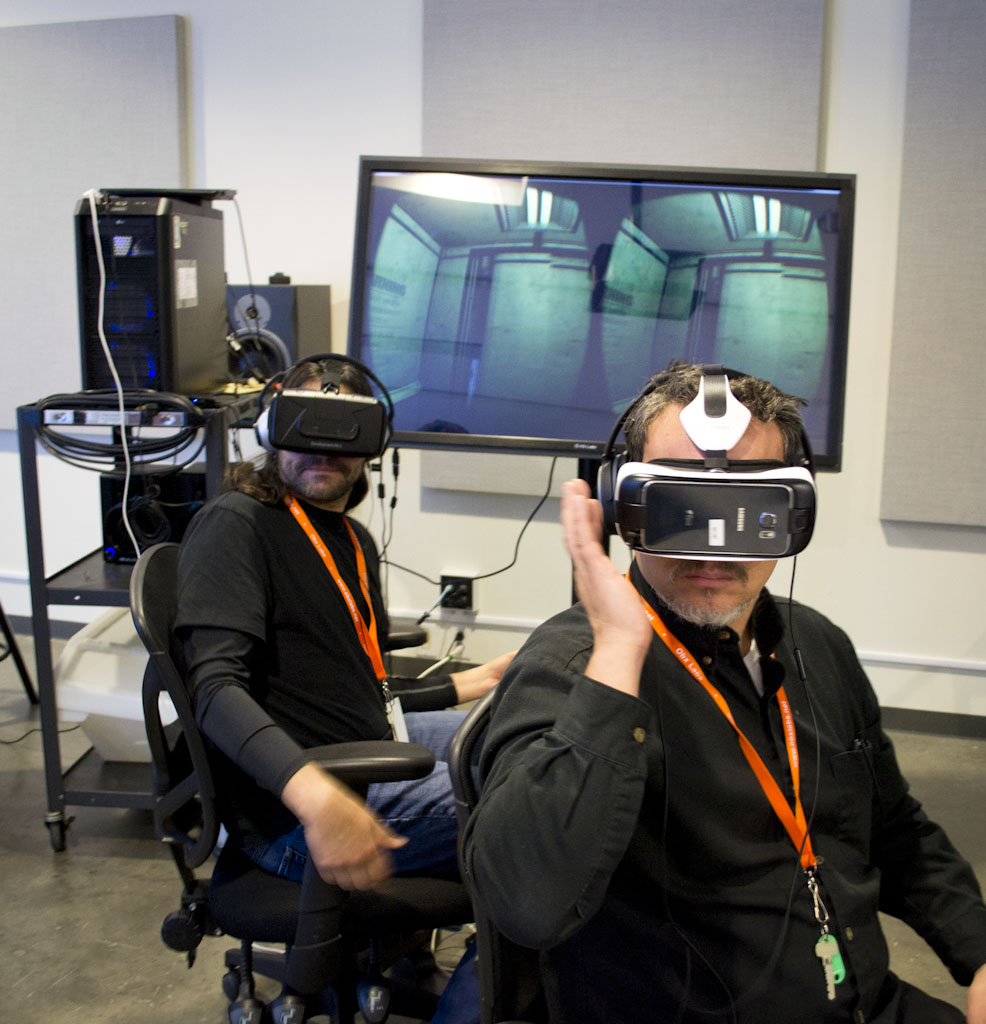 Check back for more updates on this exciting week.