Mediating Infrastructure by Kade Twist of Postcommodity, IIF Artists-in-Residence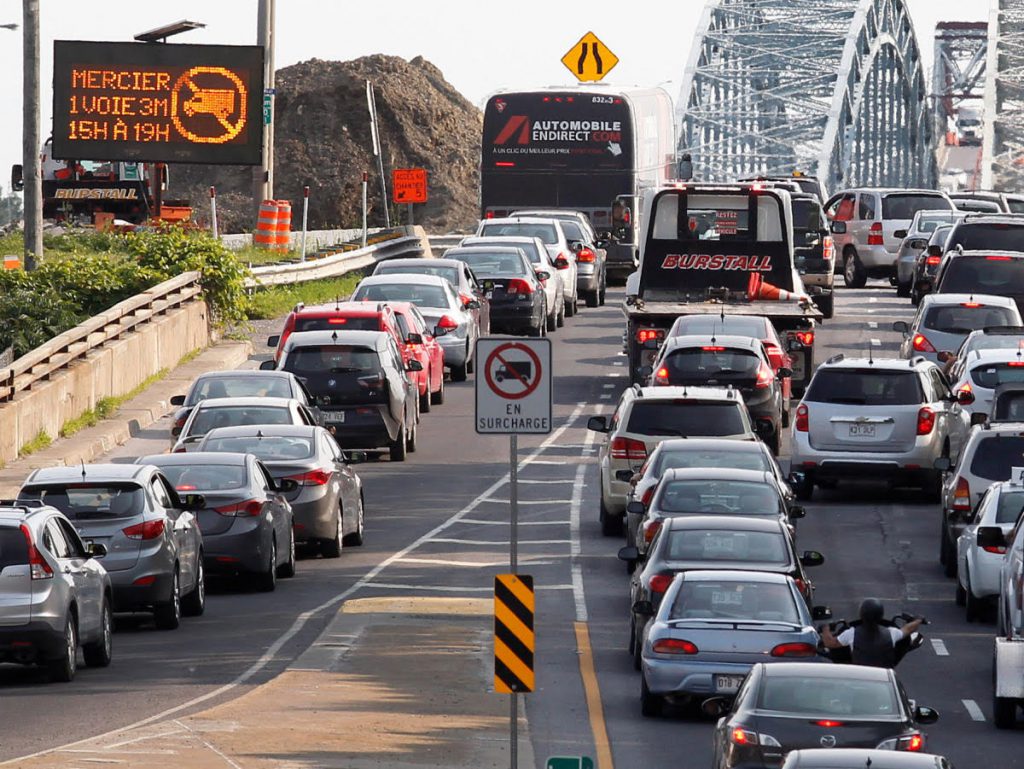 The bridge between Kahnawake and Montreal looks like it's on the verge of collapsing. And from what I've heard, this has been the case for years. Unfortunately, the bridge is one of thousands of pieces of Canada's infrastructure in desperate need of comprehensive repair. And it appears that this will remain the case until a crisis point is reached, which is entirely consistent with the traditions of Western history.
At first glance, you can't help but view the bridge as a metaphor for the status of Aboriginal and settler relationships, or Aboriginal and federal government relationships. But there's obviously way more to this bridge than that.
The physical act of driving back and forth across the bridge inspires an inevitable meditation on complexity. And if you think about all the Mohawk leaders, builders, thinkers, artists and writers who have emerged from Kahnawake over the past 100 years — and continue to emerge — you begin to wonder if there is something more powerful to that bridge than metaphor. There's something to this idea of complexity. Maybe it's some sort of metaphysical portal between past, present and future that enables the people to remain self-determined Kahnawake, while accessing the tools, infrastructure and critical mass of Montreal?
Maybe there is something happening here very powerful that is beyond the historical narrative of the colonial feedback loop? Maybe the state of this bridge's disrepair is part of a system of smoke and mirrors to distract the Francophones and Anglophones from the power it contains. From a Cherokee perspective, that of a distant relative, the more I think about it, the more I see the story of Hunter and Buzzard finally being hacked. Who knows?
But if I had to design a "reserve" for the future, I would include a metaphysical bridge just like this one. And maybe it would always be on the verge of collapsing, but it would continue to empower self-determination in ways that future transportation and communications technology will likely never have the capacity to facilitate.
Text by Postcommodity