We are Making a New World
Nathan Young
2018
Hosted by: AbTeC/Milieux/Concordia University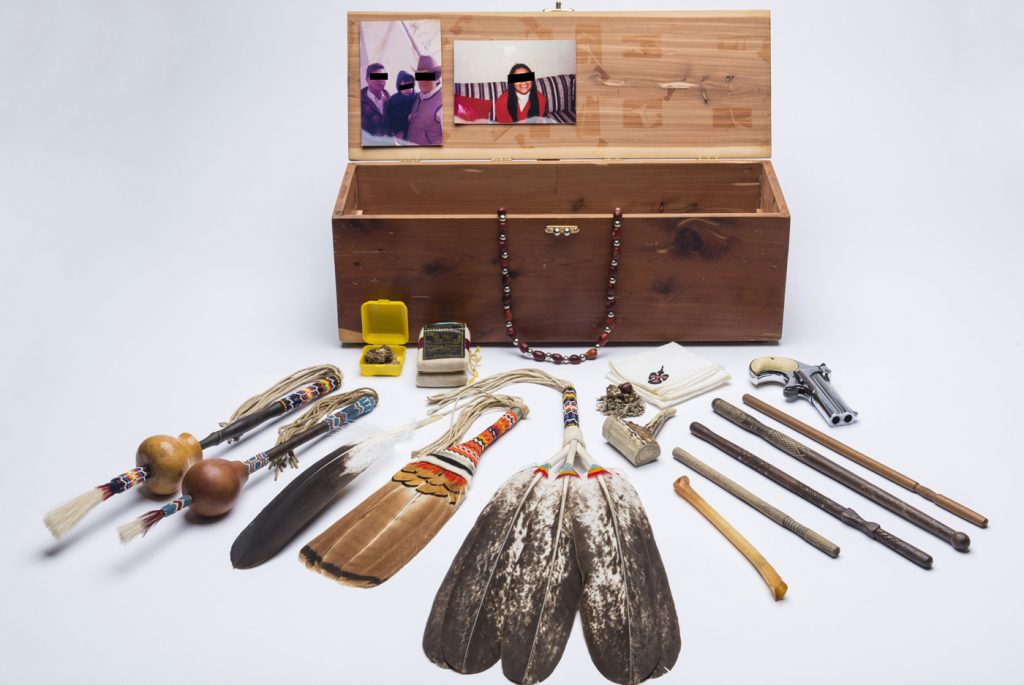 Bio
Nathan Young (born 1975, Tahlequah, OK) is a multidisciplinary artist and composer working in an expanded practice that incorporates sound, video, documentary, animation, installation, socially engaged art and experimental and improvised music. Nathan's work often engages the spiritual and the political and re-imagines Indigenous sacred imagery in order to complicate and subvert notions of the sublime. Nathan is a founding and former member of the artist collective Postcommodity (2007-2015) and holds an MFA in Music / Sound from Bard College's Milton-Avery School of the Arts.
Residency Activities
Nathan Young and multimedia performance artist and Concordia PhD student Kite (aka Suzanne Kite) are interested in the current status of energy production and use in Canada and the United States as well as the future of their relationship as musicians and artists to the sources of electricity. For the residency, they conducted a small scale experiment employing site-specific listening, listening to the power grid of Montreal itself and examining what we are listening to when we pull from a vast network of electricity.
Young and Kite researched possible future alternatives to energy resource extraction through sonic arts. By using sound to expose electricity as both the source and the material, the timeline of source, extraction, transformation, and sonification was collapsed into the performance. They reimagined electrical power as inextricably tied to the Pawnee and Oglala cosmologyscape. By imagining that in the future, electricity can be given to us from the unknown, from Tirawahut or Thunder Beings, they can build the capacity for this technology to be invented.
Residency Highlights
Nathan Young and Suzanne Kite engaged in collaborative sound, energy, and radio wave experiments
The results of the experiments were shared in a small demonstration-performance at Milieux
Nathan Young presented a public lecture at the Milieux Resource Centre entitled "We are Making a New World: Time, Territory and the Poetics of Forced Nomadism" on March 26, 3:00 pm
A video-documented interview with Nathan Young and Jason Edward Lewis