Future Imaginary Lectures
The Future Imaginary Lectures are a series of public talks at Concordia University by Indigenous artists, scholars, activists and technologists sharing their view of the future of Indigenous people and communities worldwide. It is held at Concordia University in Montreal, and is produced by Aboriginal Territories in Cyberspace as an adjunct activity to the Initiative for Indigenous Futures.
In addition to the public talk, each speaker will lead a seminar or workshop for graduate and advanced undergraduate students. We are also conducting video interviews with the speakers, where we ask them to reflect on the evolution of their practice.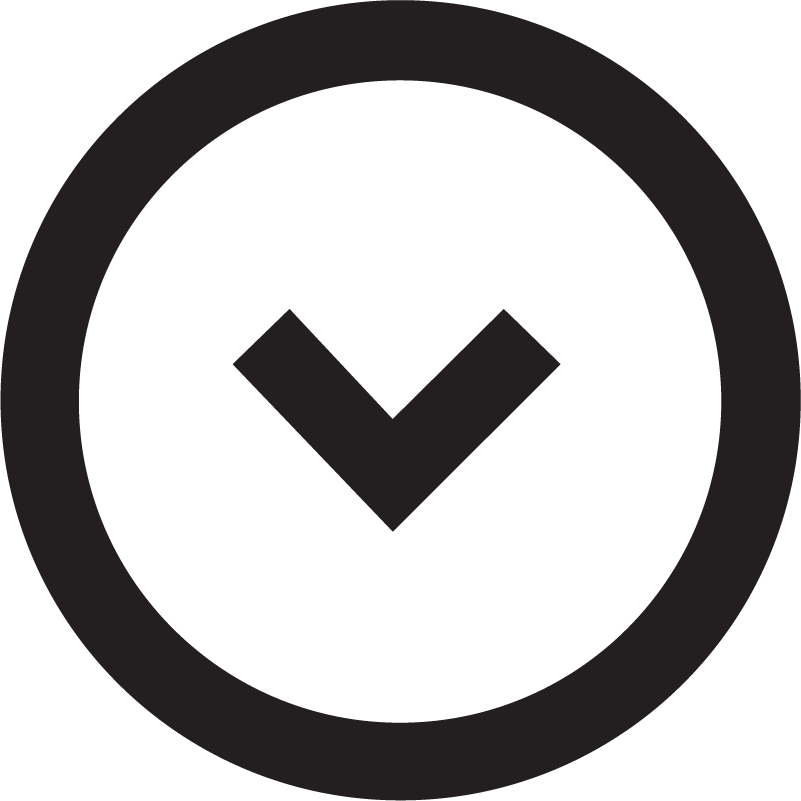 Year 1 2016 – 2017
Zoe Todd: Prairie Fish Futures
Métis Legal Traditions and Refracting Extinction
March 31st, 2017. Concordia University.
Abstract
This talk will explore the fishy futures that are possible through the co-constitutive labour of Métis stories, laws, art and philosophy. Scientists caution that Earth may be undergoing a mass extinction event, the sixth event of its kind in the history of the planet. They warn that up to ¾ of the Earth's species may go extinct in the next few hundred years. Fish, who have survived in this world for 510 million years in one form or another, are facing dire threats across the globe and, indeed, are threatened in many parts of Canada. However, Blackfoot philosopher and scholar Leroy Little Bear reminds us that fish have survived numerous extinction events, and urges us to ask the fish what they think about the current state of affairs. This talk takes Little Bear's work to heart, and explores what labour and action is required for Métis (otipemisiwak) peoples – rooted in the waterways that comprise the Lake Winnipeg Watershed – to tend to fish pasts, presents and futures. What futures can we imagine, together, across the worlds we share?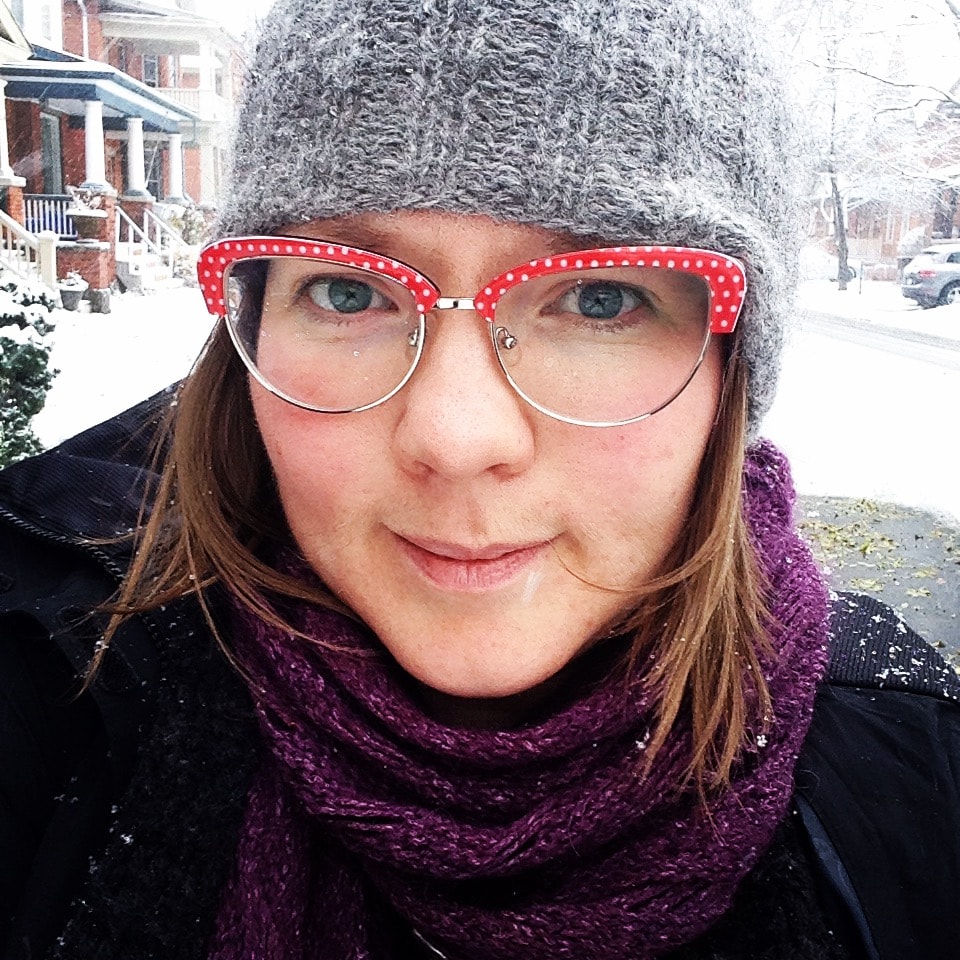 Zoe Todd
Assistant Professor, Sociology and Anthropology, Carleton University
Transcript: .doc | .pdf | .txt
Bio
Zoe Todd (Métis) is from amiskwaciwâskahikan (Edmonton), which is located in Treaty Six Territory in Alberta, Canada. She is an Assistant Professor of Anthropology in the Department of Sociology and Anthropology at Carleton University. She researches fish, colonialism and legal-governance relations between Indigenous peoples and the Canadian State. In the past, she has researched human-fish relations in the Inuvialuit Settlement Region, and has conducted work on Arctic Food Security in the Inuvialuit Settlement Region in the Northwest Territories, Canada. Her current work focuses on the relationships between people and fish in the context of colonialism, environmental change and resource extraction in Treaty Six Territory (Edmonton, amiskwaciwâskahikan), Alberta. Her work employs a critical Indigenous feminist lens to examine the shared relationships between people and their environments and legal traditions in Canada, with a view to understanding how to bring fish and the more-than-human into conversations about Indigenous self-determination, peoplehood, and governance in Canada today.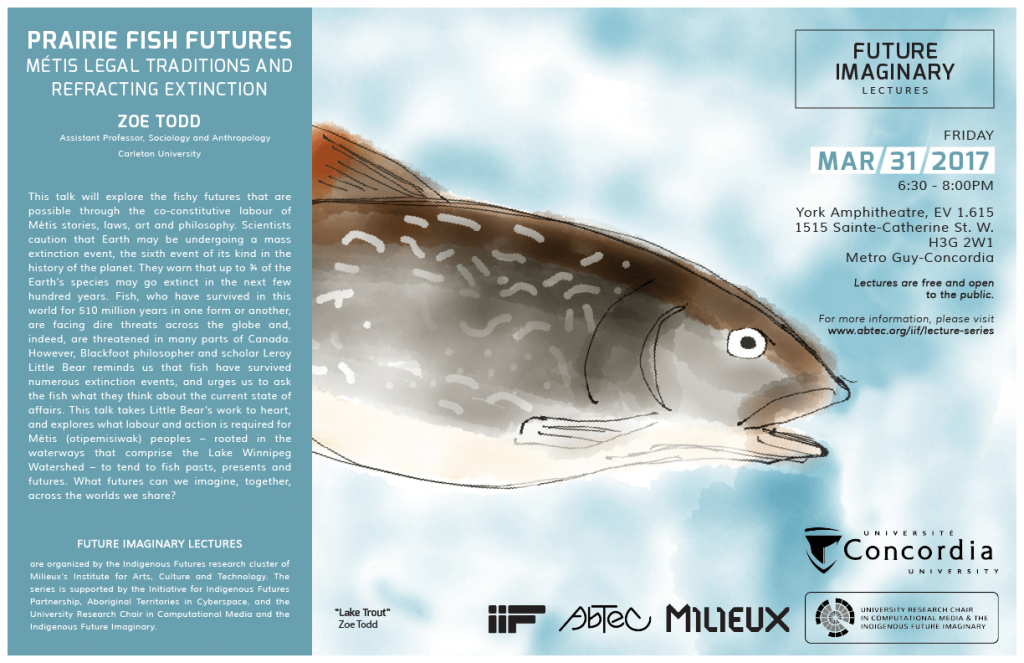 ---
Allen Turner: EHDRIGOHR
Designing Alternative Indigenous Timelines Using Role-Playing Games
November 11th, 2016. Concordia University.
Abstract
Ehdrigohr is a tabletop role-playing game that takes inspiration from the myths and folklore of tribal and Indigenous cultures around the world, with particular inspiration from the Lakota people. Allen Turner is the game's creator, and in his Future Imaginary lecture he will focus on the processes and design decisions that went into producing Ehdrigohr, including the life experiences that led to its creation, the needs he is trying to address with it, and the journey the game has taken him on since it manifested in the world. He will share experiences playing Endrigohr, and will examine how the simple act of playing the game has affected Native and non-Native players alike. Endrigohr epitomizes the struggle to weave big cultural ideals into a play space where Native peoples can play and break cultural and personal narratives, while at the same time being mindful of how easily culture is appropriated.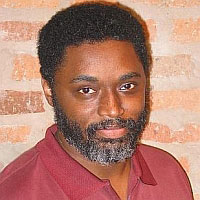 Allen Turner
Game Design instructor at the Centre for Digital Media
Transcript: .doc | .pdf | .txt
Bio
Allen Turner (Lakota, Black, Irish) has been involved in storytelling and education for most of his adult life. He has coordinated youth and adult programs focusing on literacy, myths and legends, storytelling, and role-playing to developing inference and problem solving skills at various Native organizations including the Chicago AIHS, American Indian Center, Mitchell Indian Museum, and NAES College. He has also provided cultural performances for the Chicago Public Schools and Chicago Public Library, the Newberry Library, the Chicago Historical Society, and myriad other organizations and institutions. In addition to traditional storytelling, Allen is also a game designer who has worked for studios like Bungie and Disney Interactive Studios.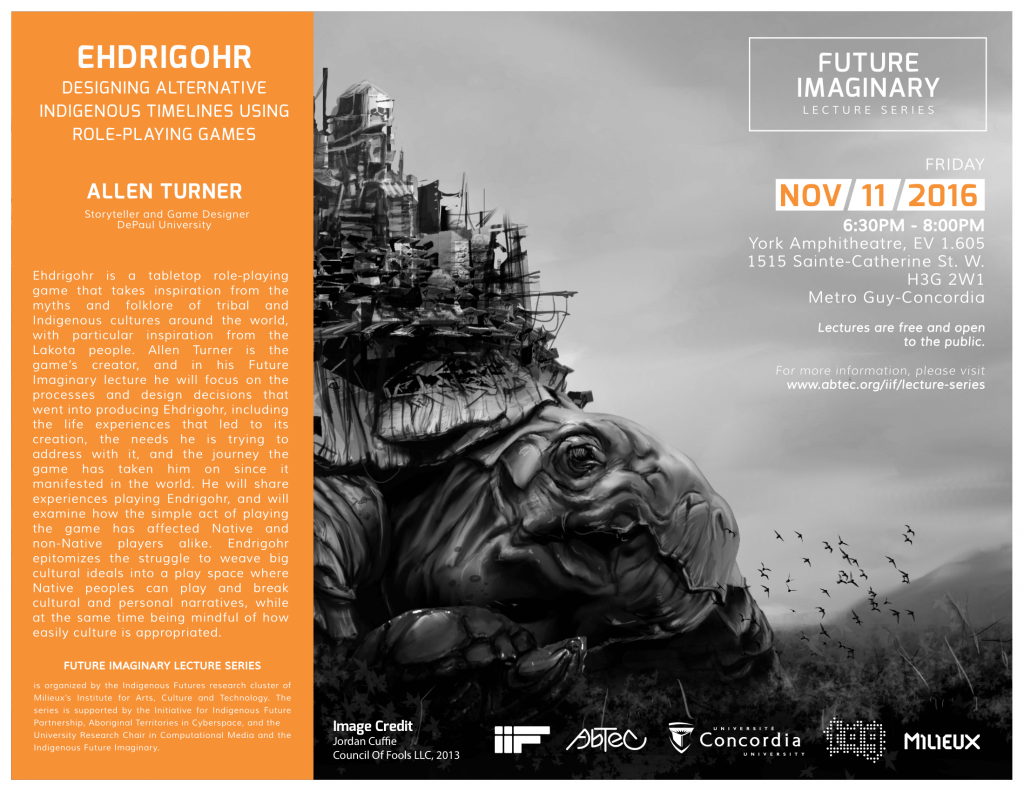 ---
Kim TallBear: DISRUPTING SETTLEMENT, SEX, AND NATURE
An Indigenous Logic of Relationality
October 14th, 2016. Concordia University.
Abstract
We live in an era of decimation dubbed the "anthropocene." Settler-colonial states such as the US and Canada disproportionately consume the world. As we reconsider violent human practices and conceive of new ways of living with Earth in the face of a feared apocalypse, we must interrogate settler sexuality and family constructs that make both land and humans effectively (women, children, lovers) into property. Indigenous peoples—post-apocalyptic for centuries—have been disciplined by the state according to a monogamist, heteronormative, marriage-focused, nuclear family ideal that is central to the colonial project. Settler sexualities and their unsustainable kin forms do not only harm humans, but they harm the earth. I consider how expansive indigenous concepts of kin, including with other-than-humans, can serve as a provocation for moving (back? forward?) into more sustainable and just relations.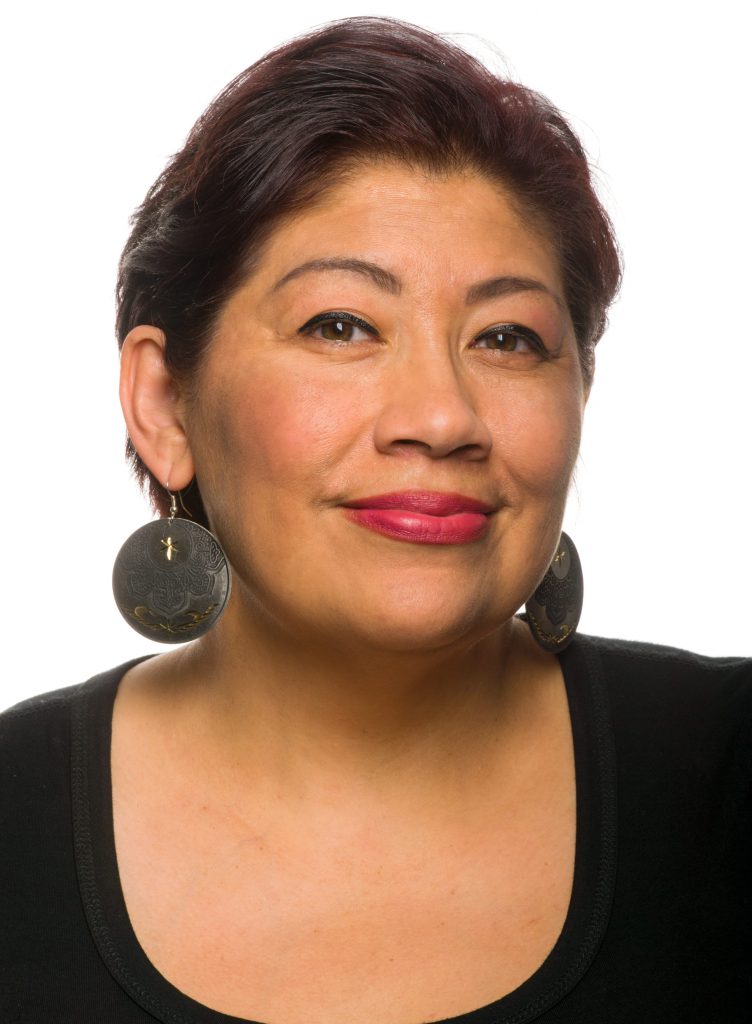 Kim TallBear
Faculty of Native Studies, University of Alberta
Transcript: .doc | .pdf | .txt
Bio
Kim TallBear is an enrolled member of the Sisseton-Wahpeton Oyate in South Dakota. She is  also descended from the Cheyenne & Arapaho Tribes of Oklahoma. TallBear originally trained to become a community and environmental planner at the University of Massachusetts, Boston and the Massachusetts Institute of Technology, Department of Urban Studies and Planning (DUSP). She completed in 2005 a Ph.D. at the University of California, Santa Cruz in History of Consciousness. More broadly, she is interested in the historical and ongoing roles of science and technology (technoscience) in the colonization of indigenous peoples and others. Yet because tribes and other indigenous peoples insist on their status as sovereigns, she is also interested in the increasing role of technoscience in indigenous governance. What are the challenges for indigenous peoples related to science and technology, and what types of innovative work and thinking occur at the interface of technoscience and indigenous governance? Into her research she brings collaborations, and teaching indigenous, postcolonial, and feminist science studies analyses that enable not only critique but generative thinking about the possibilities for democratizing science and technology.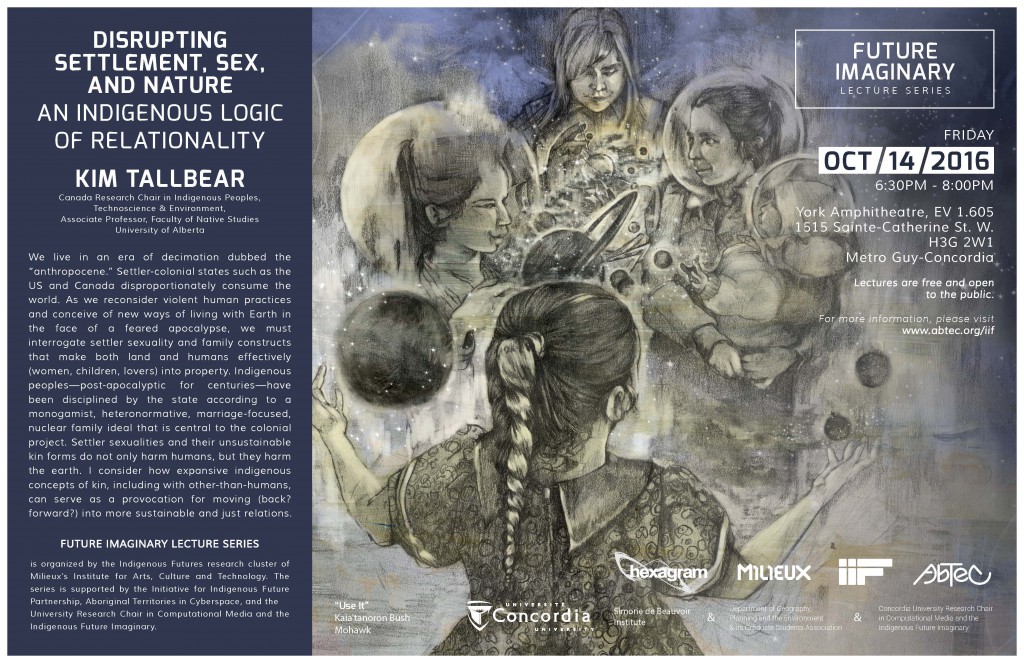 ---
Jolene Rickard: INDIGENOUS TIME
The Photograph as Resurgence
February 10th, 2017. Concordia University.
Abstract
Substantial work has been done by reading against the grain to lean towards a decolonization of the image, but photographs are still documents anchored in their own historical circumstance including the awareness or reception of the audience. Fundamentally the structure of analysis of the photograph continues to be anchored in predominately European or western ordering of time. As a technology it is not neutral and has its own logic of production as an agent of colonialism. What is the impact or uptake of Indigenous notions of time and philosophy in the analysis at the intersection of Indigeneity and the image? Launching from Johannes Fabian's seminal work, Time and the Other: How Anthropology Makes its Object (1983) it is now time to reconsider the temporal space of photography to forge an Indigenous future. It's time to decolonize time.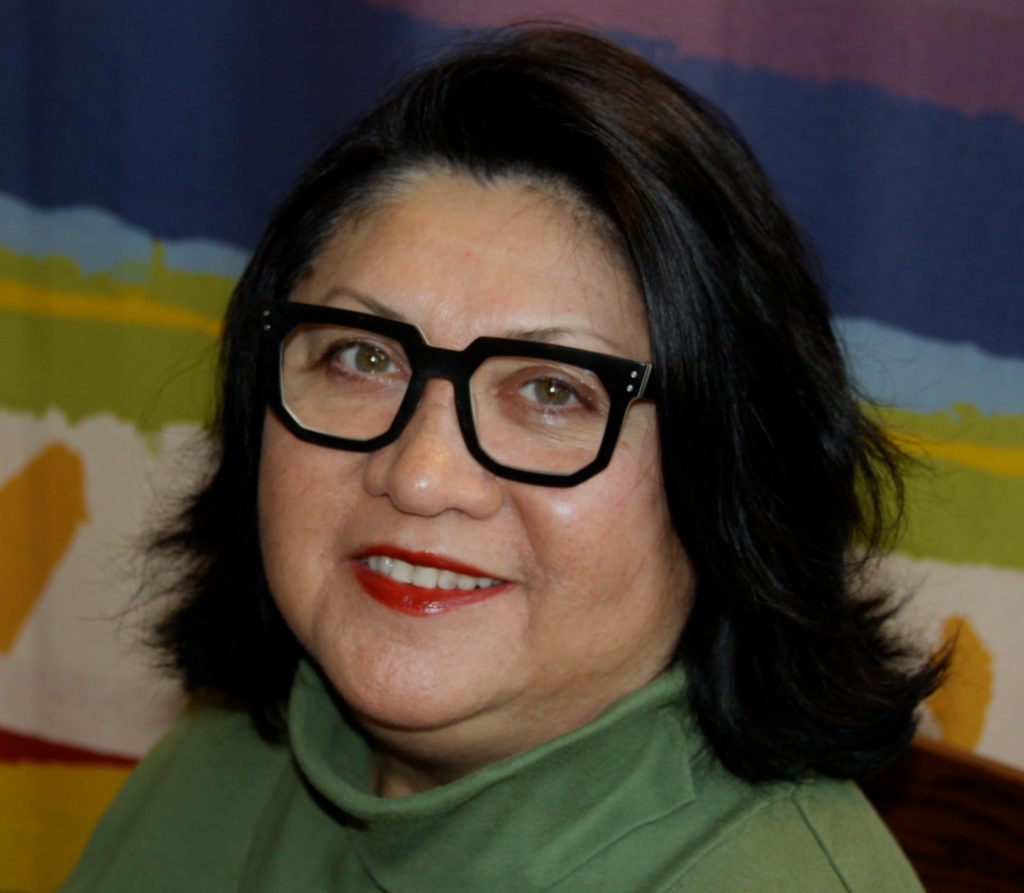 Jolene Rickard
Art History and American Indian Program, Cornell University
Transcript: .doc | .pdf | .txt
Bio
Jolene Rickard, Ph.D. is a visual historian, artist and curator interested in the issues of Indigeneity within a global context. Highlighted projects include: The Creative Time Summit: The Curriculum, 8/2015 in conjunction with the 56th International la Biennale di Venezia; essay, "Arts of Dispossession," in From Tierra del Fuego to the Artic: Landscape Painting in the Americas, Art Gallery of Ontario and Yale University Press, 2015; advisor to Sakahàn: 1st International Quinquennial of New Indigenous Art, National Gallery of Canada, 2013; Ford Foundation Research Grant, 2008-11; Te Tihi Scholar/Artist Gathering in New Zealand, 2010 and co-curator for the inaugural exhibition, Our Lives and Our Peoples for the Smithsonian's National Museum of the American Indian, Washington, D.C., 2004. She is from the Tuscarora Nation (Haudenosaunee), director of the American Indian and Indigenous Studies Program and Associate Professor in the History of Art and Art Departments at Cornell University, Ithaca, N.Y. and has a forthcoming book on sovereignty.