Past Future Forward
The Making of a Hawaiian Video Game
a film by Jason Edward Lewis and Prem Sooriyakumar
Past Future Forward: The Making of a Hawaiian Videogame tells the story of a group of neophyte designers learning to make the first videogame about Hawaiians in space, drawing on their community's long history of technological innovation.
Synopsis
"He wā maoli ke hiki maila." The future is Indigenous. There are many stories we can tell to call that future into being. This is one of them.
The complex interplay between cultural practice, language, and the use of new technologies of communication is illuminated by stories about navigating the great expanses of the Pacific, the generational trauma caused by the American theft of Hawaiian lands, and the ways in which mo'olelo–stories and histories–shape what it means to be Hawaiian today and what it might mean tomorrow. The documentary highlights the long history of Kanaka innovation and how the participants in the workshop carry forward that heritage.
Skins 5.0 – He Au Hou was a three-week intensive workshop teaching how to make videogames from within a Kanaka Maoli cultural context. The workshop took place from 17 July to 6 August, 2017, at Haāula 'Īnana in Honolulu, and was a collaboration between the Hawaii-based Kanaeokana and the Montreal-based Initiative for Indigenous Futures (IIF)
This feature-length documentary "He Au Hou" means "a new world" in 'ōlelo Hawai'i, and the workshop provided haumāna support to envision sustainable new worlds for Hawaiian moʻolelo and values to populate and then gave them the skills necessary to bring those worlds into being. In the final five days of the workshop, the participants created He Ao Hau ("a new day"), Hawaiian-language game based on an original story and set in a universe filled with Hawaiian stories and traditions. Participants shared stories from their culture and learned everything from coding to graphics to voice acting.
DOWNLOAD the videogame here!
---
Credits
directed by
Jason Edward Lewis
+
Prem Sooriyakumar
camera & editing
Prem Sooriyakumar
additional camera
Ryan 'Gonzo' Gonzalez
Bryan Kamaoli Kuwada
James Hall
sound design
Travis Mercredi
original score
Christian Olsen
additional music
Kauwila Mahi
color
Jose Enrique Hernandez Careaga
Kamapua'a Illustration
courtesy of Solomon Enos
produced by
Jason Edward Lewis
---

created by
Nā 'Anae Mahiki
Story
Forest Frizzell
Ioane Goodhue
Jocelyn Makiʻilei Ishihara
Kauwila Mahi
Concept Art
Chad Brown
Jocelyn Makiʻilei Ishihara
Lilikalā Kameʻeleihiwa
Keanu Lagundimao
Vance Tolentino
Briana Wright
3D Modeling
Chad Brown
Jocelyn Makiʻilei Ishihara
Keanu Lagundimao
Dwayne Shimizu
Vance Tolentino
Cinematics
Chad Brown
Briana Wright
Rigging and Animation
Jocelyn Makiʻilei Ishihara
Keanu Lagundimao
Dwayne Shimizu
Vance Tolentino
Programming
Rian-Angelica Barreras
Alexander Duong
Ioane Goodhue
Kainoa Keanaaina
Nathan Nahina
Level Design
Noelani Arista
Mox AtkinsForest Frizzell
Ioane Goodhue
Kauwila Mahi
Sound Design
Noelani Arista
Mox Atkins
Kauwila Mahi
Devon Shimizu
Matt Sproat
Music
Matt Sproat
Chants
Kalama Cabigon
Lilikalā Kameʻeleihiwa
Kauwila Mahi
Voice Talent
Ioane Goodhue
Tūtū
Jocelyn Makiʻilei Ishihara
Lehua
Noelani Arista
Hiʻiaka
Technical Leads
Simon-Albert Boudreault
Level Design
Jasmine Eladas
Concept Art, Modeling & Texturing
Julian Glass-Pilon
Programming
Lianne Maritzer
Rigging & Animation
Skawennati
Storytelling
Nancy Townsend
Virtual Project Management
Technical Consulting & Support
Pippin Barr
Programming & Sound Integration
Chad Brown
Cinematics
John Mervin
Animation
Mahalo
Kiele Gonzalez for the hula dance references
Zachariah Lewis-Fragnito for your participation
---
Skins 5.0
He Au Hou: Telling Moʻolelo Through Videogames
a Skins Workshop on Aboriginal Storytelling and Videogames
a collaboration between
Kanaeokana: The Kula Hawaiʻi Network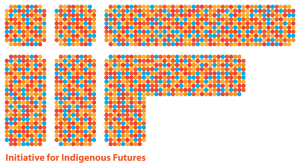 The Initiative for Indigenous Futures
Directors
Skawennati & Jason Edward Lewis
Cultural Advisors
Noelani Arista
Lilikalā Kameʻeleihiwa
Owisokon Lahache
Lead Instructors
Simon-Albert Boudreault
Level Design
Jasmine Eladas
Concept Art, Modeling, Texturing
Julian Glass-Pilon
Programming
Lianne Maritzer
Rigging, Animation
Skawennati
Storytelling
Nancy Townsend
Virtual Project Management
Instructors
Chad Brown
Cinematics
John Mervin
Animation
Matt Sproat
Audio
Social Media
Owisokon Lahache
Technical Support
Elio Bidinost
Denise Hirano
Sabine Rosenberg
Graphic Design
Lianne Maritzer
Roxanne Sirois
Curriculum Director
Nancy Townsend
Curriculum Development
Simon-Albert Boudreault
Level Design
Jasmine Eladas
Concept Art, Modeling & Texturing
Julian Glass-Pilon
Programming
Nicole Lin
Concept Art, Modeling & Texturing
Lianne Maritzer
Rigging & Animation
Skawennati
Storytelling
Nancy Townsend
Virtual Project Management
Curriculum Consultants
Pippin Barr
Game & Workshop Design
Morgan Kennedy
Industry Design Methods
Rilla Khaled
Game & Workshop Design
Logistics & Travel
Kori Ili
Lianne Maritzer
Pilialoha Wong
Documentation
Prem Sooriyakumar
Assessment
Rilla Khaled
Director
Michelle Lee Brown
Industry Guest Presentations
Dominick Meissner
Creative Director, Behaviour Interactive
Solomon Enos
Artist
Stephanie Harvey
Game Designer
Assistant Producer & Workshop Coordinator
Lianne Maritzer
Associate Producers
Kēhaunani Abad
Ryan 'Gonzo' Gonzalez
Bryan Kamaoli Kuwada
Producer
Nancy Townsend
Executive Producers
Jason Edward Lewis
Skawennati
Supported by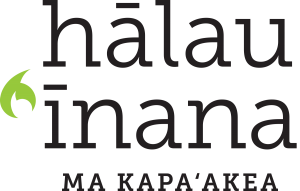 Office of Research • Department of Design and Computation Arts • Dean of Fine Arts

Generously Funded by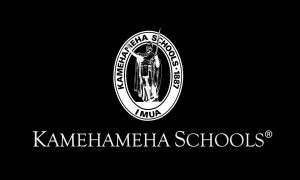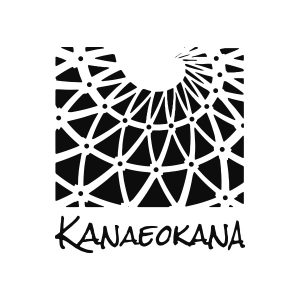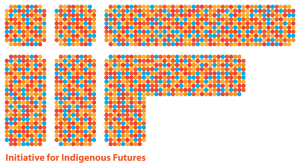 ---
an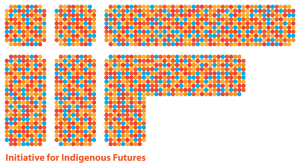 project
an

An Aboriginal Territories in Cyberspace production
created at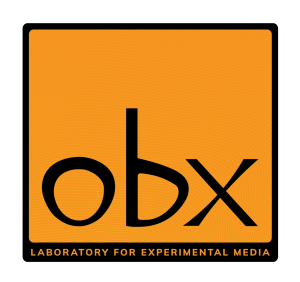 An Obx Labs production
Jason Edward Lewis
director