miyo-wîcêhtowin in Kent Monkman's Future Nation
June Scudeler
2017
Hosted by: AbTeC/Milieux/Concordia University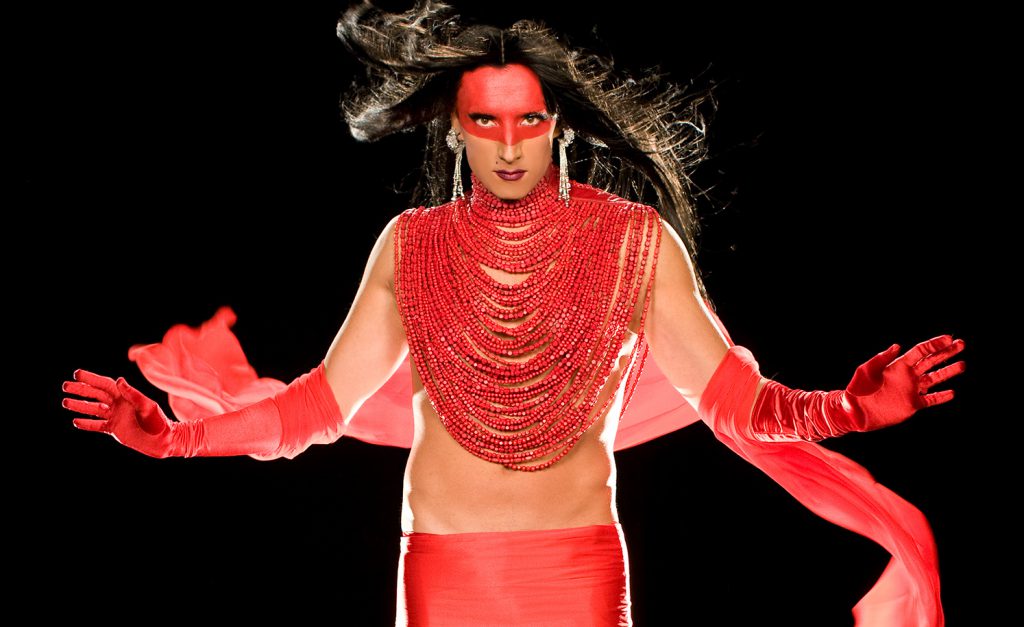 Bio
Métis scholar Dr. June Scudeler is an assistant professor with SFU's Department of First Nations Studies, cross-appointed with the Department of Gender, Sexuality, and Women's Studies. Her research examines the intersections between gender studies, Indigenous literature, film, and art. She has chapters in Performing Indigeneity (Playwrights Canada Press) and Queer Indigenous Studies: Critical Interventions in Theory, Politics, and Literature (University of Arizona Press), and articles in Native American and Indigenous Studies, American Indian Culture and Research Journal, and Canadian Literature and Studies in Canadian Literature. Inspired by a love of Indigenous arts, she is the co-chair of the Vancouver Indigenous Media Art Festival society and co-editor of Studies in American Indian Literatures. [Updated December 2018]
Residency Activities
June's current project explores Indigenous Gothic, horror, science fiction film and literature. The IIF residency gave Dr. Scudeler time to research Indigenous futurism and to make valuable links to the field. Her research questions included: How does Indigenous futurism intersect with queer Indigeneity? How do queer Indigenous writers, artists, and thinkers, in the words of Cherokee scholar Daniel Heath Justice, imagine otherwise? She explored these questions through the work of two artists, Rene Highway, and Kent Monkman.In 1989, Woods Cree modern dancer and choreographer René Highway wrote, "for me and for many other Native persons, coming into the city is like science fiction." Dr. Scudeler found this quotation the first time she conducted archival research on Highway and was intrigued by his two-page project description of what he called "The Science Fiction Project." Prism Mirror Lens, which Highway choreographed and directed at Toronto's Native Canadian Centre, staged in December 1989, was inspired by the 1975 science-fiction opus Dhalgren by black queer writer Samuel Delany. Prism Mirror Lens tells the story of an amnesiac young Indigenous man called The Kid surviving in a futuristic and decaying city. Two-Spirit Swampy Cree artist Kent Monkman's 2005 film Future Nation situates women and Two-Spirit people as the strong people in a post-apocalyptic world.
Residency Highlights
Dr. Scudeler gave a public talk entitled "Better as a boy or girl?: miyo-wîcêhtowin in Kent Monkman's Future Nation." A video recording and transcripts of the talk are available on the Indigenous Futures Cluster Presents webpage.