Introducing Ray Caplin, AbTeC/IIF Undergraduate Research Assistant
by Ray Caplin
May 28, 2018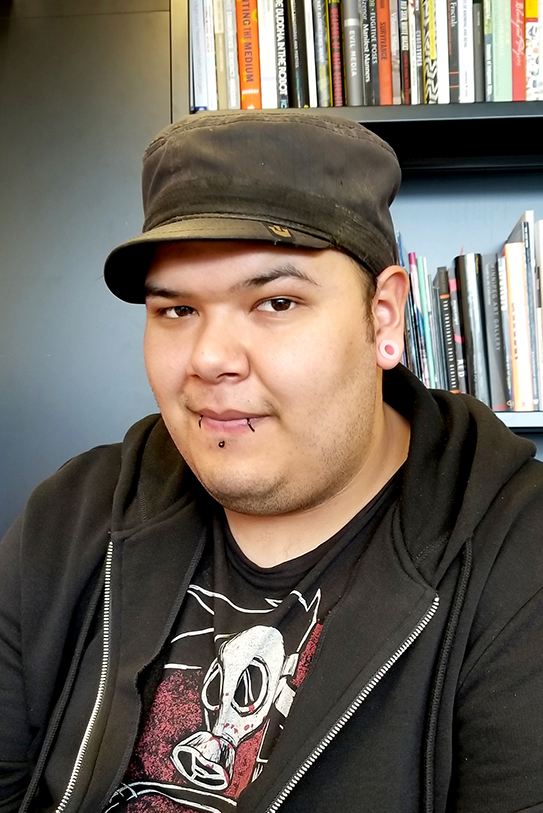 Hello! My name is Ray Caplin and I'm an independent animator and filmmaker based in Montreal. Currently majoring in Film and Animation at Concordia, I have made several animated short films that have been screened at various film festivals, such as the Musée du Quai Branly, REDCAT International Children's Film Festival, and Ciné Tapis Rouge à la Cinémathèque de Helsinki. I've received several awards, including the 2012 Award for Best Animation at the Arlington Film Festival and the First Prize for the 2013 "T'as juste une vie" contest.
I specialize in digital 2D animation, After Effects motion graphics, and puppet animation. On the side, I tinker with game development tools such as Unity and GameMaker Studio 2, in hopes of someday entering the Indie game scene and producing my own game. I am Mi'gmaq from Listuguj, located in Gaspésie and northern New Brunswick.
Here are some links to my portfolio, Vimeo, and Wapikoni profile.