Introducing Maize Longboat, Graduate Research Assistant!
by Maize Longboat
October 6, 2017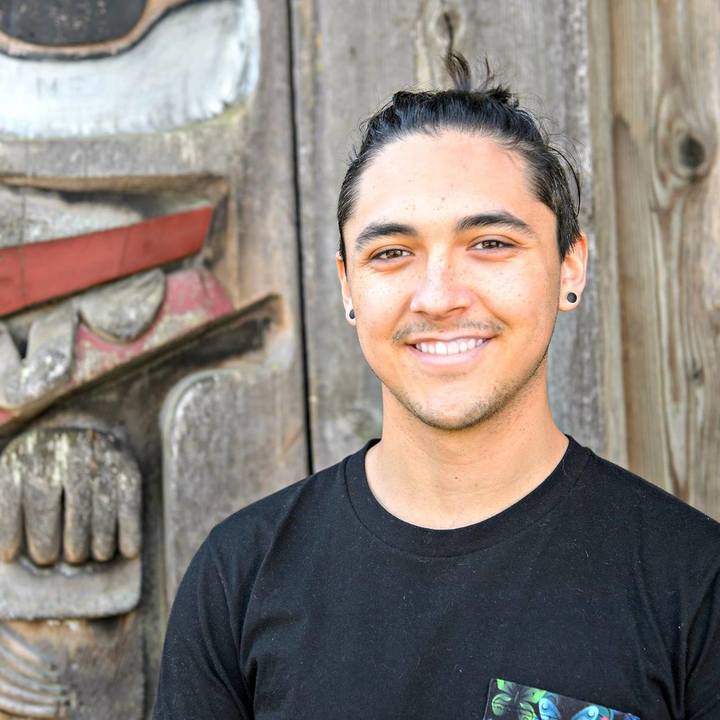 She:kon! My name is Maize Longboat and I have joined Aboriginal Territories in Cyberspace (AbTeC) through the Initiative for Indigenous Futures (IIF) as a research assistant supervised by Jason Edward Lewis. I arrived at Concordia this fall to start my MA in Communications with a Research-Creation thesis on the topic of Indigenous new media, specifically looking at how Indigenous communities are engaging with video games.
I was born in Toronto, Ontario and raised on unceded Squamish territory near Vancouver, British Columbia. My Mohawk ancestry on my father's side hails from Six Nations of the Grand River in southeastern Ontario, while my mother is French-Canadian from Montreal. It feels great to be living close to my Kanien'kehá:ka family again!
I completed my Bachelor of Arts at the University of British Columbia with a double major in First Nations and Indigenous Studies and History. Some of my upper-level research projects examined Indigenous art and artists, drawing connections between Indigenous identity and creative practice, both individual and collaborative. Additionally, I observed and reflected upon how Indigenous communities are utilizing video games for purposes of self-representation and cultural revival.
My primary research interests while at IIF will jump off of my previous work as I begin to explore research-creation theory and practice in relationship with Indigenous peoples. IIF and AbTeC is the perfect place for me to be a contributor to some of the fantastic work that is being done in programs like the award-winning Skins Workshop series, as well as the Indigenous presence in cyberspace found on AbTeC Island in Second Life. Being able to combine my work and studies is an awesome opportunity that not all students get to have!