Tomorrow People by Skawennati
Kwe kwe sewakwekon!
On Saturday, February 6th, I was thrilled to open a solo exhibition of my recent work, called Tomorrow People. After about a year of research and production, it was wonderful to see all the pieces installed in one of the most beloved artist-run centres in Montreal, Galerie OBORO. It was also very fun to get all dolled up for the vernissage, which was very well attended. There was even a reporter from APTN who followed me around with his camera half the evening! I felt like a star.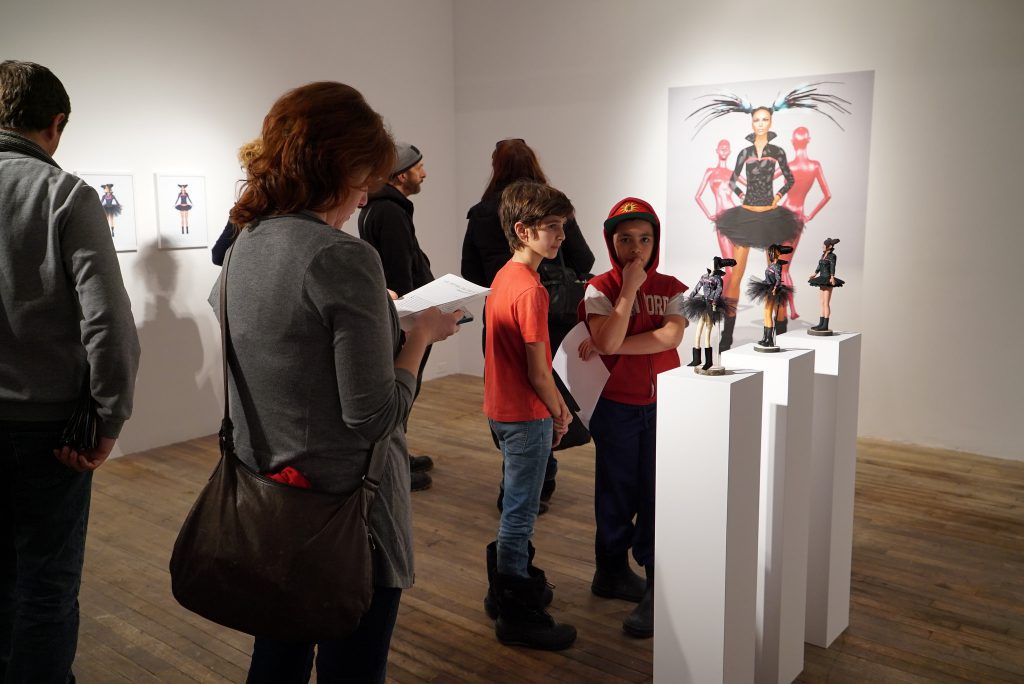 The evening was special also because it launched one year of all-Indigenous programming at OBORO. The decision to do this was the gallery's response to the celebrations of 375 years of Montreal and 150 of Canada. It is a gesture of peace, recognizing that these numbers also represent colonization, something not so celebration-worthy for Indigenous people.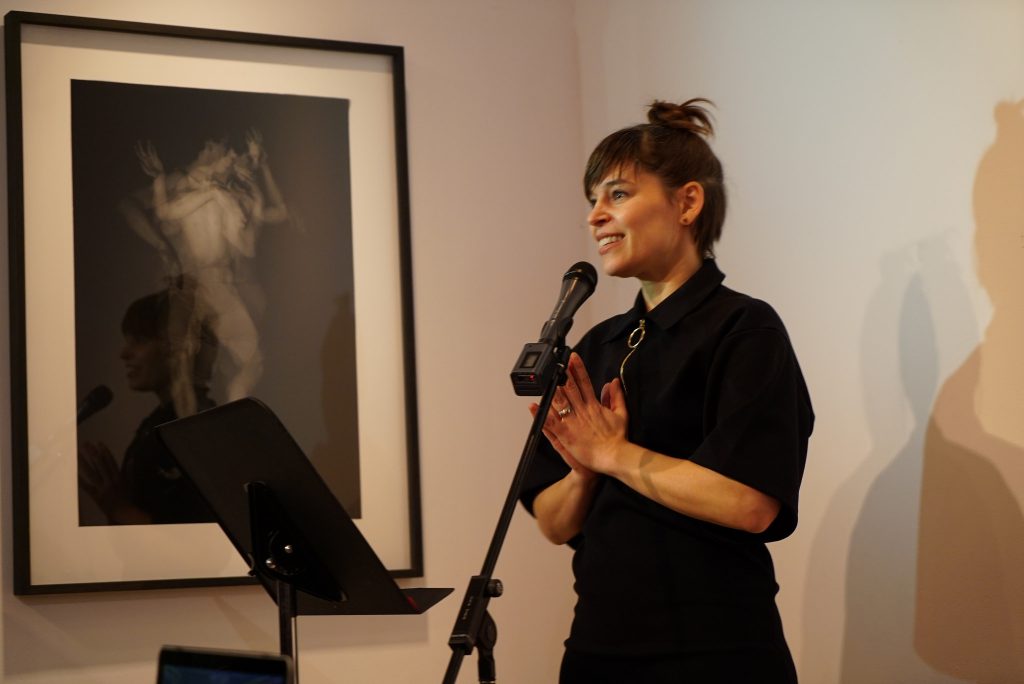 Esteemed activist and artist, Ellen Gabriel, graciously agreed to say a few words about the history of Indigenous-colonist relationships in Montreal, or Tiohtiake, as it is known in Kanienke'ha, the Mohawk language. She is a born orator and an indefatigable fighter. I am proud to call her my friend and colleague.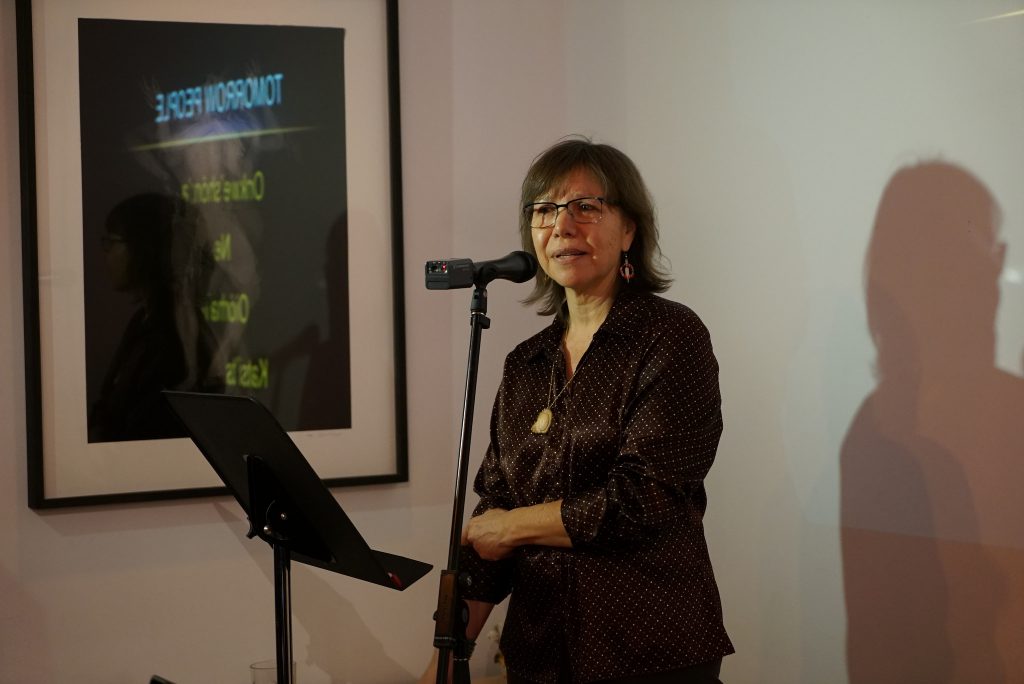 The exhibition was generously sponsored by the society for the celebrations of the 375th anniversary of Montreal, and its General Manager, Alain Gignac also said a few words. We shared a really nice moment during the evening when he described to me how he saw the work; he really got it!
The exhibition includes a brand new machimima, entitled She Falls For Ages, a sci-fi retelling of the Haudenosaunee creation story. 20 minutes long, it is playing on a loop in the video viewing room entered through a black curtain.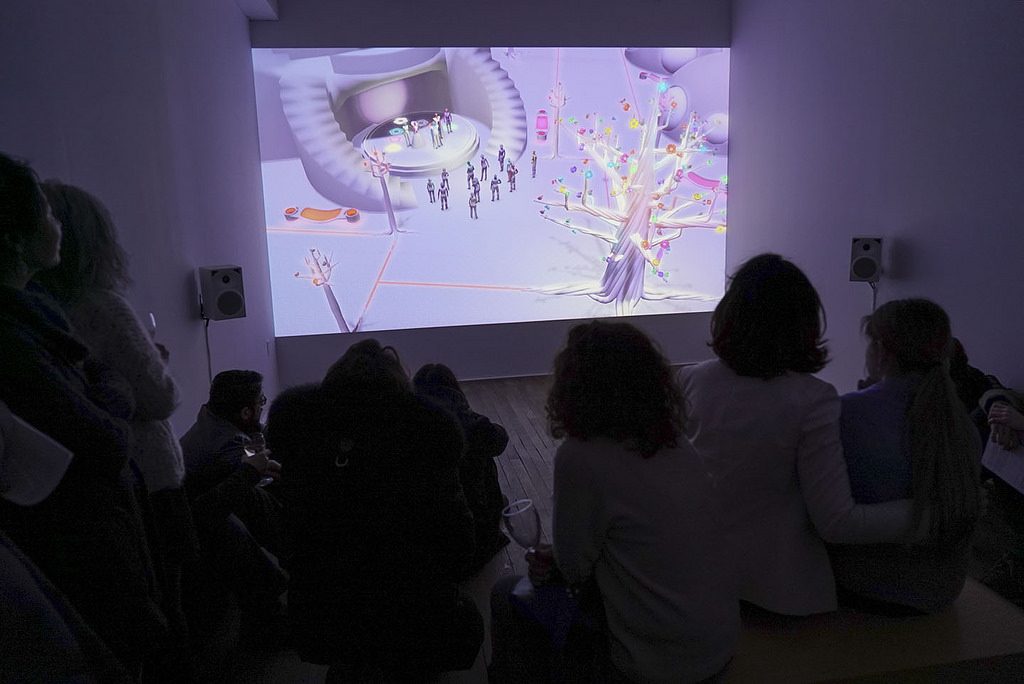 A set of production stills, taken while we rehearsed or filmed the machinima, accompany the movie. I call them "machinimagraphs"; this is a new word I believe I made up to describe a picture taken in a virtual environment. They're different from screen shots because they are taken by an in-world camera that offers a very high resolution.
Also in the exhibition are several works featuring my Second Life avatar, xox. She Is Dancing With Herself and Dancing With Myself were made in 2015. These two works led me to create Generations of Play, a triptych that features a photograph of a corn husk doll, a photograph of a Barbie doll, and a machinimagraph of my avatar, all wearing my avatar's costume. Birth of An Avatar (Homage to Mariko Mori) also features xox, in a pose and environment similar to Mariko Mori's awesome image, Birth of a Star.
Finally, I have to give a shout out to the AbTeC team. Many thanks to Nancy Elizabeth Townsend, our multi-talented Associate Producer, for her wonderful dedication, amazing efficiency, and brilliant insights; and none of it would be possible without the good mind of Jason Edward Lewis. Nia:wen!