Third Annual Symposium on the Future Imaginary: Dr. Duke Redbird, Mary Courchene, Niki Little and Candice Hopkins!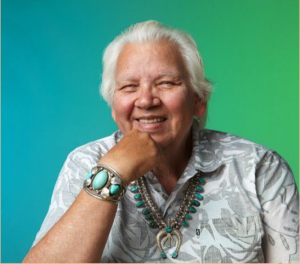 Duke Redbird is a visionary, intellectual, poet, spoken word performer, painter, broadcaster, filmmaker and orator, Redbird brought his breadth of culture knowledge, political activism and artistic practice and beyond, bringing an Indigenous approach to art education that was rooted in his pioneering work with Tom Peltier at the Manitou Arts Foundation in Northern Ontario in 1973.
He began his career as an actor and poet at the height of the civil rights movement in the 1960s and quickly became socially active on behalf of Aboriginal and Métis human rights. He served as Vice-President of the Native Council of Canada from 1974 to 1976, and President of the Ontario Métis and Non-status Indian Association from 1980 to 1983. In addition to his public service, Redbird works as a multifaceted artist, practising across a number of disciplines including literature, painting, theatre, cinema and most recently rap poetry. A well-known broadcaster and television personality, he is in demand as a public speaker in university, community college and elementary school settings.
Redbird received his Master of Arts in Interdisciplinary Studies from York University in 1978, and he is a PhD candidate in Sociology at York University. His Master's thesis "We are Métis" was published in 1978 and continues to be a seminal text on the history and political aspirations of the Métis to this day. As a poet, essayist and screenwriter, Redbird has published and performed poetry readings, theatrical productions, video and film, both locally and internationally. His poem I am a Canadian was the inspiration for a multimedia musical production of his poetic work at a performance before Queen Elizabeth II. In 1985, Redbird represented Canada at the Valmiki World Poetry Festival in India, reading the opening address. He has written and directed many dramatic films and documentaries. In 1993, Redbird was presented the Silver Hugo Award at the Chicago Film Festival for a drama he produced for TVOntario. For 15 years, from 1994 to 2009, he was the familiar face of Aboriginal Toronto as the Arts & Entertainment reporter for CityTV. In the summer of 2012, Redbird moved to his property on Bark Lake, near Madawaska, Ontario, to begin work on the development of a "food forest" and a Centre for Compassionate Living. His interests in sustainable, just and conscientious human evolution continue to inspire and guide students and faculty at Universities, public schools and beyond.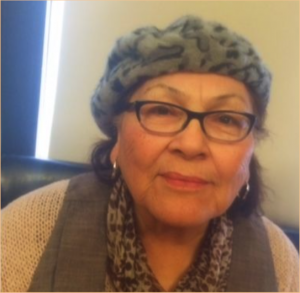 Mary Courchene is a residential school survivor. Born and raised on the Sagkeeng First Nation and moved away in 1971 attaining degrees in Arts and Education from the University of Brandon and the University of Manitoba. Mary's career journey is extensive, including teaching in elementary and high schools, working as a school counselor and later as a school administrator. She was also an Assistant Superintendent within the Department of Indian and Northern Affairs (INAC). During her years as the first Principal of Children of The Earth High School (the first urban Aboriginal high school), she was active in serving the urban community on various boards. She also was a founding member of Manitoba First Nation Education Resource Centre (MFNERC).
In 2000 Mary Courchene accepted the position of Dean of Aboriginal Education at Red River College which she held until retirement. The Aboriginal Circle of Educators recently awarded her with the Innovator Trailblazer Educators Award. Mary received a YMCA/YWCA Woman of the Year award and was the Aboriginal Community Educator of the Year in 2001. As well, Mary has been nominated twice for the National Aboriginal Achievement Awards. She is an honored grandmother of the Keep the Fires Burning, and was awarded with a sacred shawl with community recognition in 2008. Most recently, Mary received the Canadian Teachers' Federation 2014 Outstanding Aboriginal Educator Award. For the past 8 years, Mary has held the position of Elder in Residence for the Seven Oaks School Division. Mary's gift is her ability to share her vast experience of over 40 years in the field of public education and working with numerous First Nations communities. She is a visionary and amazing elder who inspires all people she crosses paths with.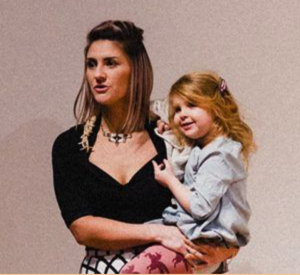 Niki Little | Wabiska Maengun is a mother, softball coach, artist/observer, arts administrator and a founding member of The Ephemerals (random order). She is of Cree/English descent from Kistiganwacheeng, Garden Hill FN. Her interests lay in artistic and curatorial strategies that investigate cultural consumerism, gender politics, Indigeneity, cultural Diaspora with slightest hint of ambivalence. Little is a Committee member of the Public Arts Committee, Winnipeg Arts Council and a member of the Manitobah Mukluks Storyboot School Inc. Board of Directors. Currently, she is the Director of the National Indigenous Media Arts Alliance (national). From August 2015 to January 2016, Little was the Indigenous Curator in Residence, a partnership between by aceartinc and the Aboriginal Curatorial Collective, launching the group exhibition enendaman | anminigook (intention | worth).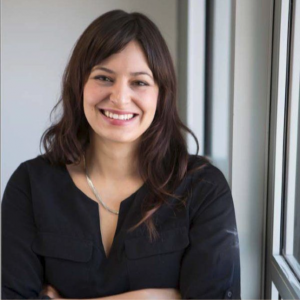 Candice is a curator, writer, and researcher who predominantly explores areas of history, art, and indigeneity, and their intersections. Hopkins is a curator for documenta 14 and has held curatorial positions at prestigious institutions including the Walter Phillips Gallery, Western Front Society, the National Gallery of Canada, and The Institute of American Indian Arts Museum of Contemporary Native Arts in Santa Fe, New Mexico.