Third Annual Symposium on the Future Imaginary: Jason Edward Lewis and Karaema Taepa
Only four weeks until Winnipeg! ~Oh my Creator~ We're so excited to see you all!
This week we're introducing Professor Jason Edward Lewis and Karaema Taepa!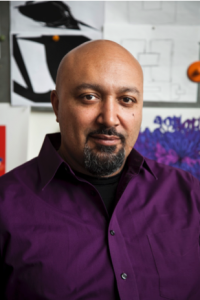 Jason Edward Lewis is a digital media poet, artist, and software designer developing research/creation projects that explore computation as a creative and cultural material. Lewis' work has been featured at Ars Electronica, Elektra, and Urban Screens, among other venues, and has been recognized with the inaugural Robert Coover Award for Best Work of Electronic Literature, a Prix Ars Electronica Honorable Mention, several imagineNATIVE New Media awards and five solo exhibitions. He writes about mobile media, video game design, machinima and experimental pedagogy with Indigenous communities. Lewis is a Trudeau Fellow, and Research Chair in Computational Media and the Indigenous Future Imaginary as well as Professor of Computation Arts at Concordia University, Montreal. Born and raised in northern California, he is Cherokee, Hawaiian and Samoan.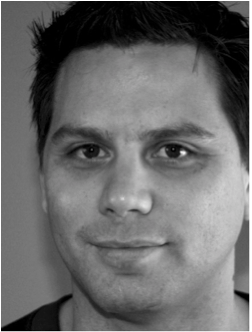 Kereama Taepa studied for his Bachelor of Maori Visual Arts at Massey University in Palmerston North, and continued on to gain his Masters degree. Taepa's involvement in the arts have been broad and varied including bronze technician at the Dibble Arts Foundry and participating in various national Maori arts symposiums, workshops and hui.
Taepa taught art within the Te Whare Wananga o Awanuiarangi Art and Visual Culture Degree for four years until 2008 and has been teaching within Toi Oho Mai's Bachelor of Creative Technologies since 2009.
He has exhibited his art nationally and internationally, and has works in collections across New Zealand and abroad. He was recently contracted to create sculptures for the Four Plinths Sculpture Project in Wellington, 2016 and a public sculpture in New Plymouth, 2015. His first major commissions saw him design the screens for the new toilets on the Waipa side of the Whakarewarewa forest in 2014 and the shrouds surrounding the Redwoods toilets in Rotorua 2013. He is a Supreme Award winner of the Molly Morpeth 2D Art Award in 2008, and picked up the Manawatu Potter's Society Award's open award in 2002.