Crimson Fate: Allegiance
Twinsoft Studios
2016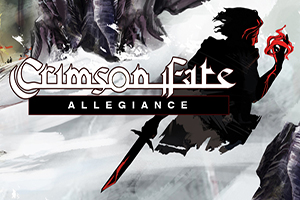 ABOUT THE PROJECT
CRIMSON FATE: ALLEGIANCE is an action-oriented strategy role-playing game for PC. Carell Longstrom is a traveling bard who discovers he has the ability to control mysterious magicks within the blood of the living. Thrown into a tumultuous political conflict between the ruling class and a rebel militia, he must choose where his allegiances will fall and be the catalyst for change in a conflict-ridden society.
THE POWER OF CHOICE AT YOUR FINGERTIPS
CRIMSON FATE: ALLEGIANCE seeks to empower players by giving them complete control over their gameplay experience. Throughout the game, they will be faced with enumerable decisions that will undoubtedly make each and every play-though a unique experience.
ABOUT THE TEAM
TwinSoft Studios focuses on developing high-quality role-playing video games that innovate in the field of player agency and dynamic narrative. Founded by a group of Concordia University students and alumni with nearly a decade of experience in developing video games, the studio consists of game-makers who have received awards and presented games at a number of conventions such as the Ubisoft Game Labs Competition, Expo Science and Game On. Members of the team were awarded Best Game Design from the Ubisoft Game Labs Competition, for their multiplayer, time-traveling adventure Paradoxanity: Time Goes BOOM! as well as awarded Best Art Direction for the deep-sea exploration game, Lumina. These games were nominated for a total of eight additional awards.