She:kon! It's finally warming up here in Montreal this week.
Recently, Ana Serrano of the CFC (Canadian Film Centre) reached out to Skawennati to see if she would be interested in having AbTeC Island shown at Toronto's Hot Docs Festival. As an IIF and CFC co-production, tours would be given using Virtual Reality headsets and mics so that people could walk through sets and chat with tour guides in real time; a totally new way to experience the world!
Skawennati responded with "Let's try it!". She felt the idea dovetailed nicely with our Activating AbTeC Island initiative. From 12-5pm April 29 to May 8, we gave guided tours of sets from TimeTraveller™. The first day was special, as voice actors Thomasina Phillips and Nicholas Fragnito wore the avatars of the two protagonists, Karahkwenhawi and Hunter, and led tours in character. Skawennati also led a tour.
Saturday and onward the tours were given by research assistants Erica Perreault and Darian Jacobs.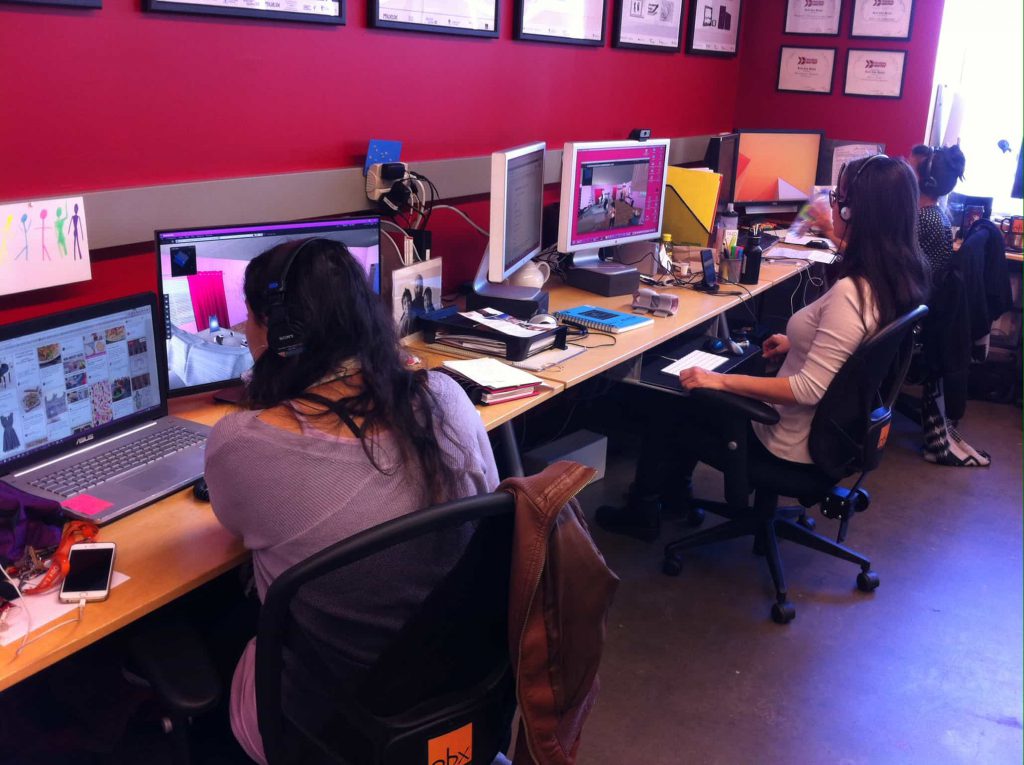 A lot of questions came up through the use of the experimental process, touching on issues like motion sickness, sound and graphics hurdles. Happily, quick thinking and problem-solving skills were abundant on both sides and solutions were found. One solution led to focusing the tours in the Art Museum, where people were invited to question the art, Second Life and TimeTraveller™.
Most visitors shared that they had never used VR before and were amazed to be walking through the world. Others were fascinated to be chatting with their tour guide in real time, despite being miles away from each other. There was even a few people who didn't quite believe that they were really talking to a human. A few TimeTraveller™ fans even made an appearance!
It was certainly a new and fun experience for many!