AbTeC is part of the Milieux Institute here at Concordia University and one of the other clusters included is Technoculture, Art and Games (TAG). This year TAG held the 4th Arcade 11 event from March 8 to 10. A selection of video games were chosen and then displayed for the public to check out and try. This year the theme was about showing natural environment.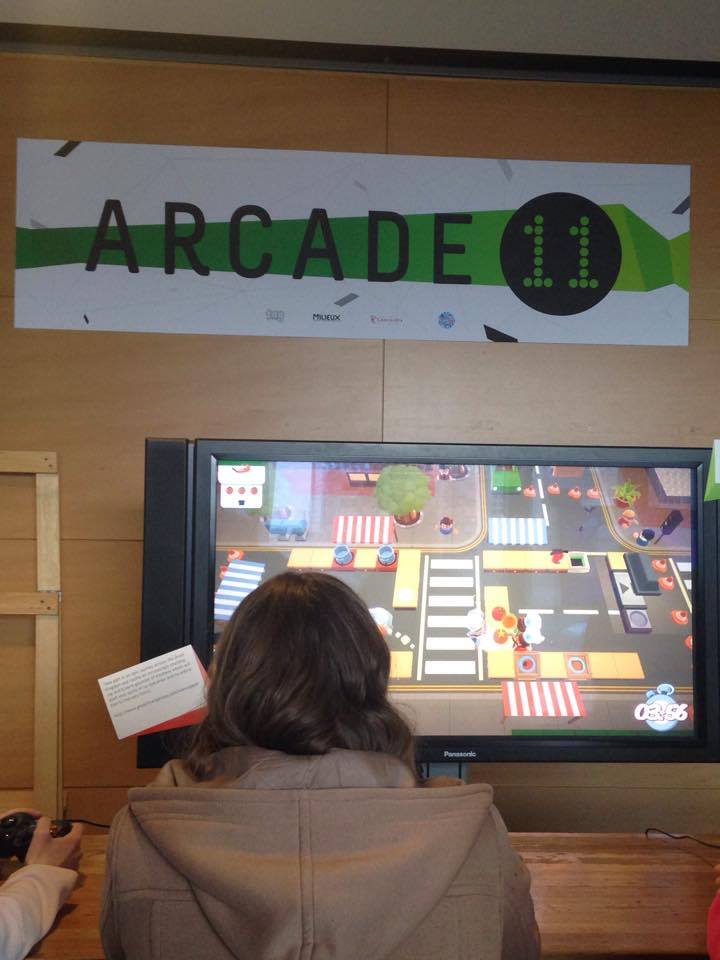 None of the games shown had guns or shooting and focused more on indie games with fun and experimental twists. The goal was to show the public a different side of games that they may not have encountered. The 8 games on display explored landscapes, relationships, teamwork and strange creatures.
Games like Overcooked and Break Up Squad had great party game vibes where groups could sit down and work together, or against each other.
One area of the arcade also presented the nature vibes in its decor. The game Firewatch was set up in free-roam mode and projected for people who could choose a seat around a faux campfire and carpet grass patch. A tent was a fun addition that was enjoyed by many as the gorgeous environment was explored.
Alea is a rhythm game where the goal is to get lost in the music while sticking to the beat. It was found underneath a large leaf and had a special plant-decorated controller to use. With all the flashy, fun game and plant life, players might be confused with fairies.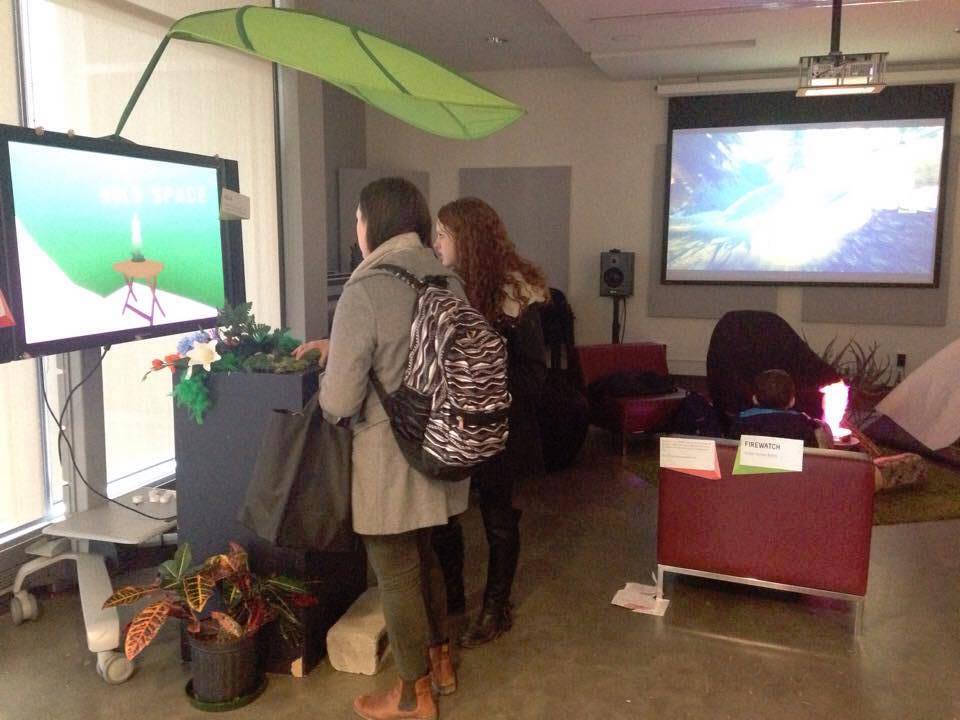 The setting meant students, employees and other people you might expect in a university stopped by the area while throngs of children also made appearances over the three-day period. Arcade 11 is open to anyone who loves games or is just feeling curious and this year was another success.
For more information on all of the games shown and for links to those games please stop by the official Arcade 11 page.