'AbTeC Electronica'
by Dion Smith-Dokkie
August 24, 2018

AbTeC invades the continent with a strong showing at the Ars Electronica Festival!
You'll have a number of opportunities to see the work of Aboriginal Territories in Cyberspace (AbTeC) and the Initiative for Indigenous Futures (IIF) affiliates and to learn more about the community we are proud to foster.
First, we are delighted to have received an Honourable Mention in the Digital Communities category of the Prix Ars Electronica 2018! By creating links between Indigenous people, communities and organizations; bringing together Indigenous storytelling and cultural knowledge with new media; and supporting dialogues on Indigeneity, technology, and the future, we will help to build creative and caring communities. We thank the Prix Ars Electronica for this recognition.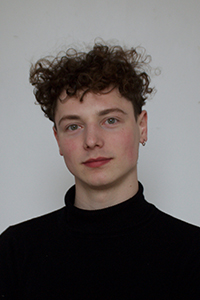 On this note, we give our happiest congratulations to Undergraduate Research Assistant Lucas LaRochelle, whose community-generated counter-mapping project, Queering the Map, also received an Honourable Mention in the Digital Communities category. Queering The Map creates a map-based archive in which users can bear witness to "queer moments, memories and histories in relation to physical space".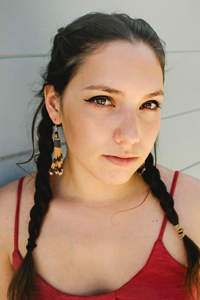 KITE (aka Suzanne Kite) is a Graduate Research Assistant, who is pursuing an Individualized PhD at Concordia. As part of the Hexagram Network's Campus Ars Electronica group show, "Taking Care", Suzanne will give three performances of her iterative, multimedia art work, Listener.  Developed from our Skins Seventh Generation Character Design Workshops, KITE thinks through embodied connection to technology and the land and Lakota ways of knowing.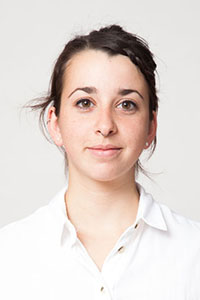 Finally, Undergraduate Research Assistant Sam Bourgault collaborated with artist and Design and Computation Arts Masters student Augustina Isidori to create SOLA, which explores the tensions in walking at night in the context gender-based violence.  Sam collaborated as the project's Unity Developer.
Click on the above links to find our more about AbTeC's presence
at Ars Electronica 2018!