A year in review with Suzanne Kite
by Suzanne Kite
February 15, 2019

Since beginning my PhD and starting as an IIF Research Assistant I have been super busy. 2018 was full of so many collaborations, performances and travels.
My 2018 began with a panel at the Philbrook Museum of Art in Tulsa, Oklahoma. I participated in a lot of inspiring panels such as Traveling Against the Current at Concordia University, Artificial Imagination symposium with Artengine in Ottawa, the Material Turn Symposium at Concordia, MUTEK Montréal's Keychange Panel , Punctures Convening performance and panel at Squeaky Wheel Film & Media Art Center in Buffalo, Performance and Panel with Raven and Laura at Plug In Institute of Contemporary Art in Winnipeg, and the Immersed panel in Montreal.
At the beginning of the year, I began a new artwork called Listener, which developed from my research and conversations at AbTeC. Listener was premiered at SAW Video Knot project space / espace projet Nœud in Ottawa, Ontario, and performed at Concordia as an Indigenous Futures Cluster Presents event. I am most proud of having performed and installed Listener at Racing Magpie in Rapid City, South Dakota to an audience of Lakota friends and family. Later in the year, I performed Listener at Ars Electronica in Linz, Austria and at 24 Hour Drone Hudson Basilica in New York. Since then a video version of Listener was screened at Echo Park Film Center in LA as a part of Art at Tongva. Listener was also installed as a video in the "Live Long and Prosper" exhibition at New Mexico State University in Las Cruces.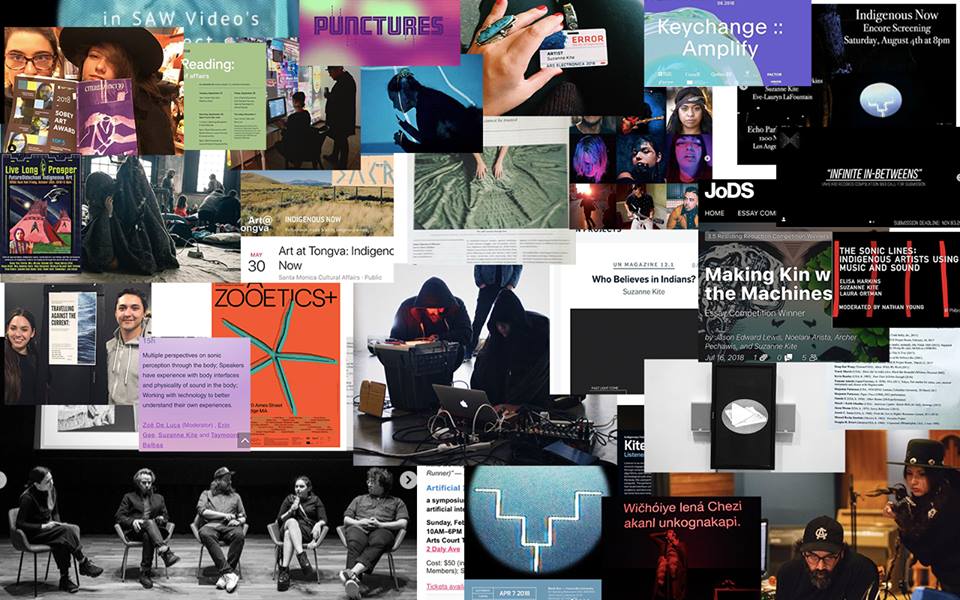 I made a second new work called Better Off Alone, an installation and internet chat room, where the typing of the audience is sonified into drum n bass. This piece was installed at InterAccess in Toronto, curated by former AbTeC RA Lindsay Nixon. I closed out the installation with a performance of a work addressing imagined and real space through jungle sample sounds in a piece titled, junglejungle at InterAccess.
I collaborated extensively last year with Nathan Young, who came to Montreal as an artist-in-residence at the Indigenous Futures Cluster, resulting in a completely new project called something is coming. In the fall, Nathan and I participated in a residency at the M:ST Performative Art Festival in Calgary, where we created and performed 12 new sound works for the project, all focusing on sonifying the electricity grid.
I also collaborated with my friends Adam and Zack Khalil and Jackson Polys as a part of the New Red Order. We participated as The Informants at Images Festival in Toronto and Human Resources Los Angeles. I wrote a new piece, for their project, The New Red Order Presents: The Savage Philosophy of Endless Acknowledgement, at Whitney Museum of American Art. My piece, Brighter than the Brightest Star You've Ever Seen, is a lecture on Lakota phrases, aliens, and murder.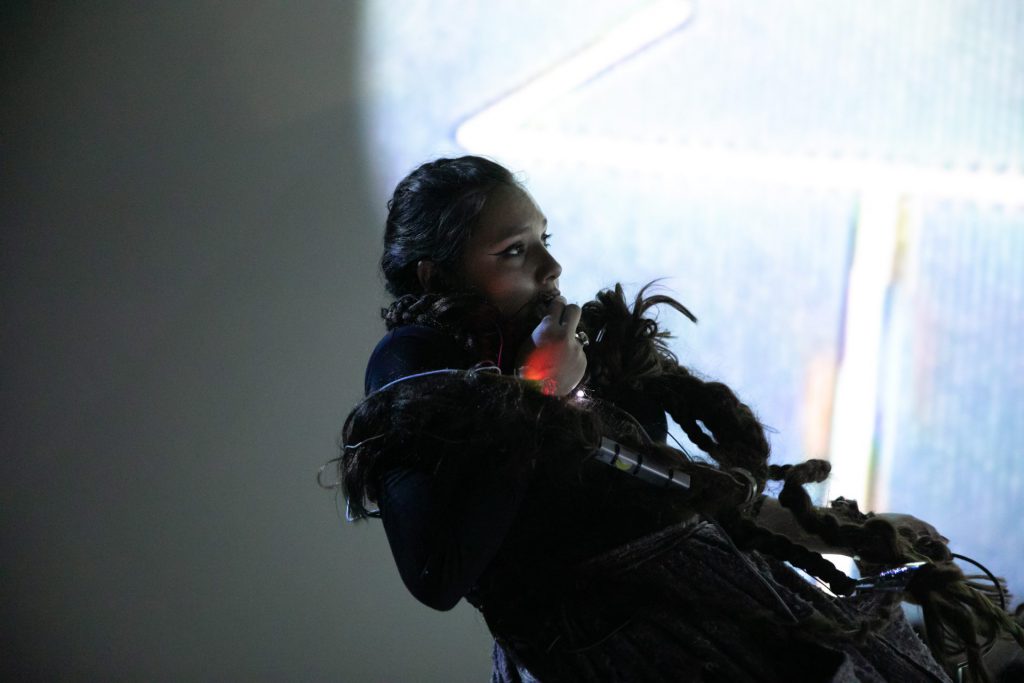 Finally, my research into American mythologies of Indians and aliens was published by Un Projects, titled "Who Believes in Indians". The research into Lakota ontology and Lakota concepts of nonhuman animacy, which I first lectured about at the Zooetics Symposium talk and panel at MIT, was then published in collaboration with Jason Lewis, Noelani Arista, and Archer Pechawis as "Making Kin with the Machines" published in MIT Journal of Design and Science. In a similar vein, I am now the Coordinator for the upcoming Indigenous Protocol and Artificial Intelligence workshops!
2018 was a super productive year, and I am glad for my role as an RA for the Initiative for Indigenous Futures.